Culinary Corner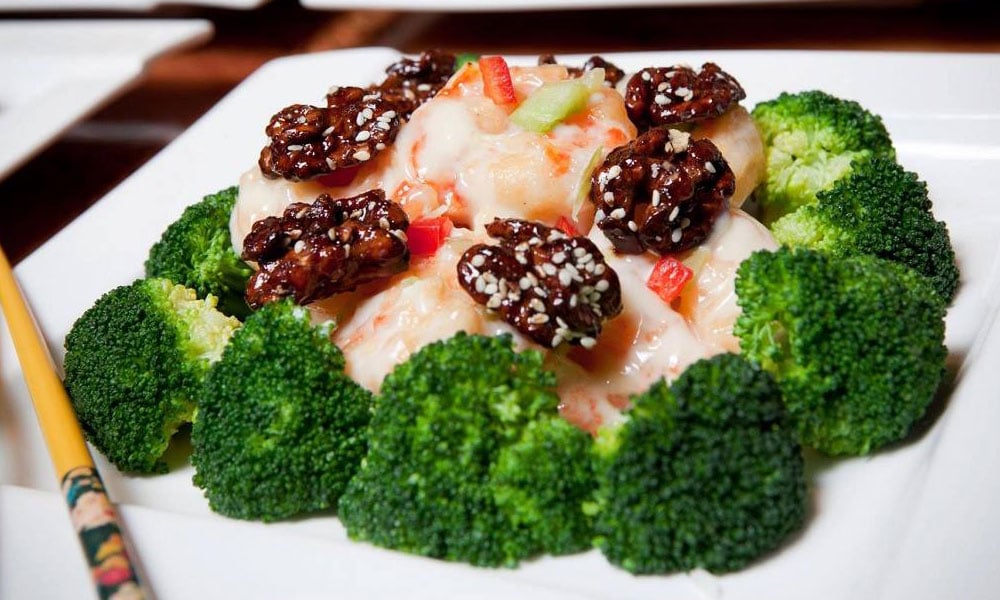 Wok this way
Sure you can pick up fried rice and General Tso's chicken at any Chinese take-out joint, but go that route and you'll miss out on the healthful and authentic dishes prepared and served at T.S. Ma in Wyckoff.
This isn't your run-of-the-mill restaurant. Through research and advice, they perfected their menu using soybean oil instead of canola, cooking with higher-quality cuts of beef and chicken, and incorporating fresh veggies like bok choy, baby cabbage and Chinese broccoli. And since they make all of their sauces in-house, they can cater to vegetarian, gluten-free, low-sodium and other dietary needs.
Though it's a thoughtfully decorated sit-down establishment, don't fret: You're still able to order take-out or wait for delivery.T.S. Ma Chinese Cuisine, 637 Wyckoff Ave., Wyckoff, 201.891.8878; tsmachinesecuisine.com
Don't worry, be crabby
If you're heading to N'awlins for an old-fashioned crawfish boil, rethink your plans. Now open in Fort Lee is Loui Loui, where fresh Louisiana-style seafood is the star—and you have the best seat in the house.
The boiler pot awaits your crustacean selection: Choose from lobster, Dungeness crab and crawfish as well as mussels, clams, oysters and more. And don't forget the famous Louisiana seasoning! Like any traditional crab shack, you'll be doing your own cracking so expect sticky fingers. But not to worry—restrooms are equipped with lemon rub to get your hands sparkly clean.
Loui Loui, 210 Main St., Fort Lee, 201.461.7080; louilouiseafood.com
Seoul food
If you're new to Kimchi Smoke Barbecue, boy, are you in for a treat. The restaurant, now open in its new Westwood digs (it relocated from Bergenfield), brings with it its loyal followers—and has gained new fans. With a Korean-meets-Southern–style menu, that's no surprise.
The chopped smoked brisket and smoked kimchi of the Austin Cho is the eatery's best seller, but the 12-hour smoked Bad As Texas Brisket has earned "legendary" status.
"For me, it doesn't get any better than the Chonut," 38-year-old Westwood resident Michael Easton says of the brisket, kimchi, bacon and cheese sandwich served on a glazed donut. "That hits the spot."
Kimchi Smoke Barbecue, 301 Center Ave., Westwood, 201.497.6333; kimchismoke.com