Culinary Corner
Hungry? We've got you covered.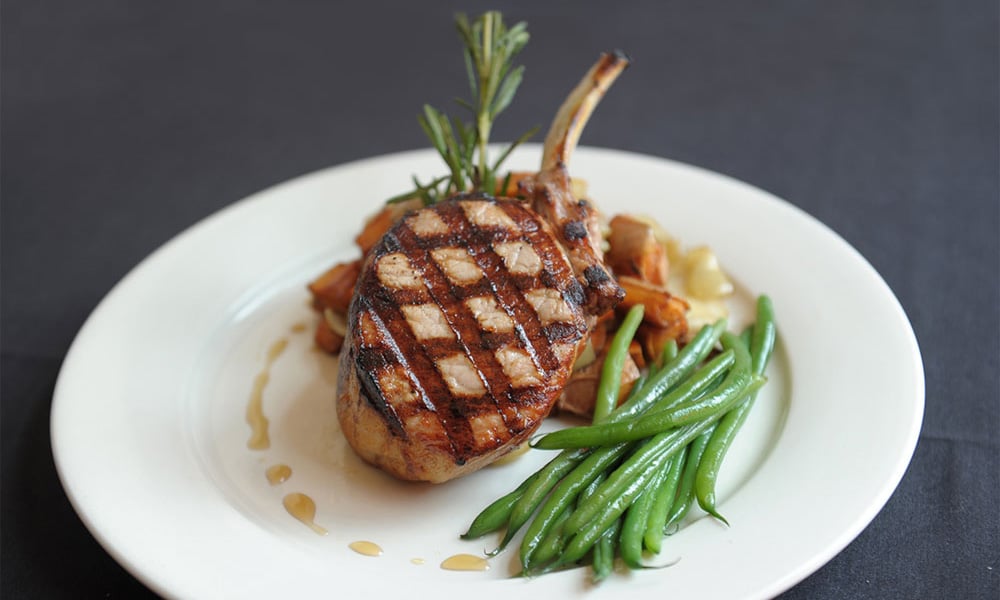 Fiesta in Ridgewood
The recent addition of modern Mexican restaurant Leon to downtown Ridgewood expands the village's already lengthy eatery lineup. Leon (which means "lion" in Spanish) has been a roar with patrons since opening this summer, and the main reason why is its menu. The offerings go beyond traditional tacos, burritos and fajitas—what you'd normally find at a typical chain restaurant.
Throw typical out the window at Leon. The full selection of tapas are great to share, "though it was tough to not eat them all myself," says Mark Pineda, 41, of River Edge. A full range of entrées like shrimp diabla with adobo spices and pan-seared mahi mahi are worth a taste or two.
Leon, 16 Chestnut St., Ridgewood, 201.857.0297; leonmexican.com
Fresh catch at Mitchell's
Mitchell's Fish Market is the undisputed champ for straight-from-the-sea quality and unobstructed waterfront view. The company, which has nearly 20 restaurants scattered throughout the country, has become synonymous with fresh seafood and a memorable dining experience, and the same could be said about the Edgewater restaurant's location along the Hudson.
"I know I can always come to this spot in Edgewater for good seafood and a great raw bar," notes Darius Amos, BERGEN associate editor. Enjoy favorites that made Mitchell's famous like crispy snapper and sizzling king crab or try Asian-inspired dishes unique to Edgewater. Tables in the main dining room have a view of the NYC skyline, and as long as the weather cooperates, you can choose a spot on the outdoor patio for a full waterfront experience.
Mitchell's Fish Market, 541 River Rd., Edgewater, 201.840.9311; mitchellsfishmarket.com
Italy close to home
Even if you don't know Mike Monaco, it's likely that you do know one of his restaurants. He's the man behind some of the county's best eateries— including Sanducci's in River Edge—and he's back in Hackensack.
For his latest venture, Monaco took over a historic Hackensack space to create Picco Tavern, a family restaurant that specializes in Italian seafood but also boasts mouth-watering steaks, chops, pizzas and an extensive wine and craft beer menu. For those not dining in, there's a deli attached to the formal eatery where sandwiches and wraps are available.
Picco Tavern, 160 Prospect Ave., Hackensack, 201.880.8750; piccotavern.com