Culinary Corner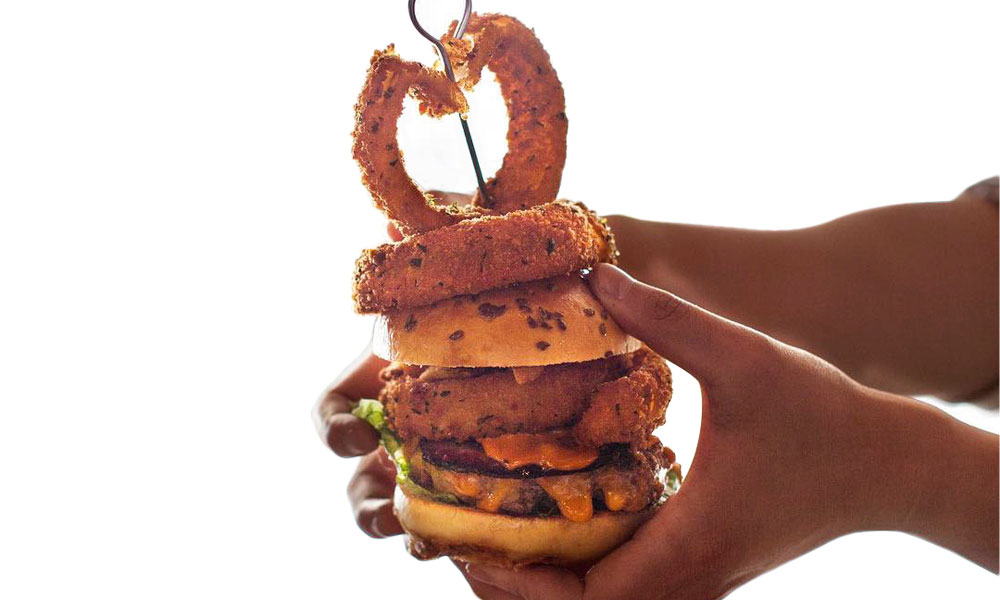 Bare necessities
Meat lovers rejoice over the fresh patties served at Bareburger, known for burgers that crumble so neatly and evenly when eaten. Let the excitement continue! The growing chain recently opened an outpost at the new Closter Plaza, and its unique menu and philosophy are already earning rave reviews.
"You won't find some of the meats that they serve here in other places," notes Ed Cheung, 40, of Norwood.On a recent visit, Cheung ordered a elk burger from a selection that also included beef, turkey, bison and chicken. Want to skip the meat? Order the veggie burger.
The Closter location keeps with the company's promise to offer grass-fed and humanely treated meat products free of GMOs. And if you have glutenfree restrictions, try your burger with a tapioca rice bun. Now that's a whopper of a menu!
Bareburger, 129 Vervalen St., Closter, 201.660.7720; bareburger.com
Up in smoke
You don't have to travel past the Mason-Dixon line to find good 'ole Southern barbecue. The folks behind Reilly's Rib Cage, a Southern BBQ joint, have opened a new location in Bergenfield, bringing the taste of true 'cue from the South and onto your plate. Owner Daniel Reilly and his partners have been smoking and firing up meats for the past decade—standards like the brisket, pulled pork and ribs are among the most popular items. "The sides, like bacon-wrapped jalapeno poppers and jalapeno cheese cornbread are must-haves too," says 30-year-old Dumont resident Thomas Crawford.
The Rib Cage also pledges to make their food fresh and from scratch using meats that are free of antibiotics and GMOs. Can't argue with that!
Reilly's Rib Cage, 49 W. Church St., Bergenfield, 201.771.7200
Vive la France!
Chocolate? Check. Pastries? Check. Macarons? Check. The Pierre & Michel French bakery has all the goodies you need to satisfy your sweet tooth, and the good news is they're right next door in Elmwood Park. So save yourself a trip to Paris and stop into the new shop for authentic French pastries and desserts, quiche, artisan sandwiches and, of course, a fresh baguette. Bakers can also prepare pastries for special events and gift packages. In search of the perfect a wedding cake? They do that too.
"The croissants are light and flaky," notes Joseph Gaeta, 46, of Westwood, who recently took the trip across the county for breakfast. "They are absolutely divine."
Pierre & Michel, 95 Broadway, Elmwood Park, 201.300.6580; frenchbakerynj. com