David K. Christensen, D.M.D.; Ryan P. Burke, D.D.S., M.S.
Christensen Dental Associates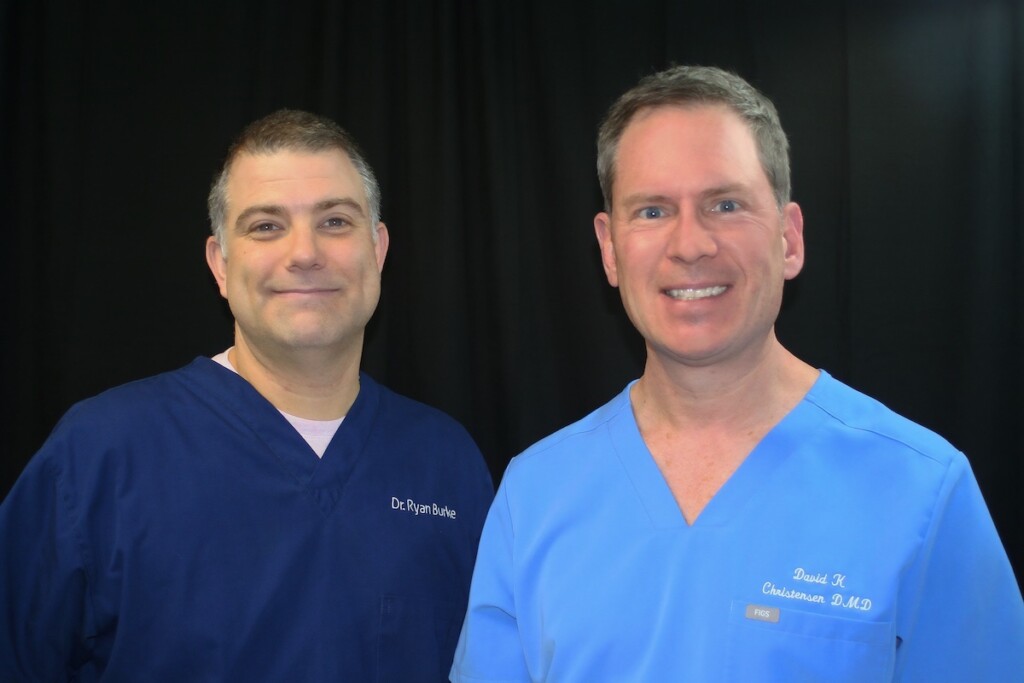 71 Franklin Tpke., Suite 1-1, Waldwick, NJ 07463 • 201.652.1569 • www.gandcpremierdentistry.com
Committed to delivering results, Drs. Christensen and Burke know that the calm atmosphere they have created in their office goes a long way in keeping their patients relaxed and comfortable. The doctors maintain open dialogue with patients and educate them about their recommended procedures. This communication creates trust, keeps treatment efficient, and gives patients confidence that they are getting the exact treatment to address their unique situations and optimize their oral health.
Christensen Dental Associates is a comprehensive dental office and provides care for the entire family. The doctors perform general and cosmetic dentistry including preventative exams, fillings, extractions, teeth whitening, CEREC (same-day crowns) and neuromuscular dentistry. In addition, the doctors perform dental implant procedures in the office including a same-day procedure that eliminates the need for removable dentures. The office uses cutting-edge technology including, but not limited to CT Scans, 3D printing, in-office milling, and digital software that delivers more accurate results and eliminates the need for impression materials. Patients are especially happy to be able to see a preview of their new smile before work begins.
The two doctors and their friendly staff go out of their way to make every patient feel at ease and are attentive to those with dental anxiety. Christensen Dental Associates practice has earned its stellar reputation for many reasons. Patient reviews praise the doctors and the staff for being caring and gentle, but also for being mindful of punctuality and professionalism. The doctors are proud that many of their patients come to them through personal referrals, and that many travel to the office from out of the area.