December Dine Out: 3 Resident Reviews
Why should we have all the fun? You deserve to take a break and eat out—then tell us about Bergen's best eateries.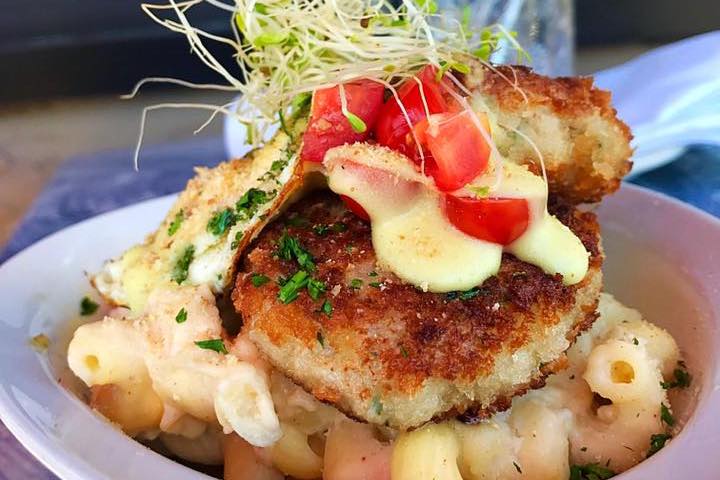 Dining—particularly with good company—is something that can literally be savored for hours. These BERGEN readers share their holiday dining experiences, from tempting appetizers to mouth-watering entrees (there's no fruitcake here!). There is plenty to "unwrap" and discover at these eateries.
Janice Is Just Right
From the front, Just Janice is nondescript— it blends in with the other storefronts along Sheridan Avenue in Ho-Ho-Kus. But inside this hidden gem is sensory overload, specifically for your olfactory organs and taste buds. Owner Janice Tinari has operated the restaurant under different names over the years, but many of the offerings have remained constant. Though the menu boasts various seasonal options, other selections provide the perfect warmth and comfort typically associated with a holiday dinner.
Mahwah resident Melissa Seiden, 44, recalls a dinner she enjoyed with her husband last December. They split two appetizers, Parmesan truffle fries and a Caprese salad that Seiden describes as "divine." "The fresh mozzarella was complemented perfectly by the savory prosciutto," she says. The entrees, however, were the stars. From the menu that also included seafood, chicken and pasta dishes, Seiden and her husband went with the pork osso buco and a perfect medium-rare ribeye. "The osso buco was fall-off-the-bone delicious, and it was served with a creamy vegetable risotto that was to die for," she says.
Reservations at Just Janice are recommended, and the restaurant is BYO. "Carlo Russo's Wine and Spirits is conveniently nearby," Seiden says, "so it's easy to pick up a bottle if you want to wine and dine."
Just Janice, 23 Sheridan Ave., Ho-Ho-Kus, 201.445.2666, justjanice.net
Bibi'z: The Place to Be
With a melting pot of dining options in downtown Westwood, Bibi'z Restaurant & Lounge is the cream of the crop. It's a popular destination for the happy hour crowd (there's a cozy and chic bar area), but the food is truly what sets it apart from others. Owner Ida Assaf crafted a healthful menu that combines the best of light Mediterranean fare and rich, flavorful decadence. "You can start with something light like stuffed grape leaves, then follow it with a hearty rack of lamb," notes Khalid Durian, 39, of Westwood. He dined with his girlfriend at Bibi'z during the holidays last year, taking advantage of the restaurant's Christmas Eve specials.
The couple started with lamb meatballs and sesame-crusted tuna. Both dishes were gluten-free, ideal for Durian's girlfriend, who has Celiac disease. "The plates were perfect in size and shareable," he recalls. "We didn't want to fill up before our entrees arrived." For their main course, Durian had a juicy ribeye while his girlfriend ordered the pan-seared scallops with mushrooms and Brussels sprouts. "It was one of the best steaks I've ever had," he recalls. "It came with a sweet potato that complemented the rich, buttery flavor of the meat."
Reservations at Bibi'z are recommended. The restaurant offers Christmas Eve brunch and dinner menus as well as a New Year's Eve special and party.
Bibi'z Restaurant & Lounge, 284 Center Ave., Westwood, 201.722.8600, bibizlounge.com
That's L'Amore!
Locals love Café L'Amore because it dishes out some of the area's best pizzas from the front of the restaurant. In the back, however, diners come from all over Bergen for fine Italian dining. How well-liked is it? The always-packed parking lot speaks volumes. Inside the cozy dining room is a mix of longtime fans and first-timers, enjoying a range of dishes—pastas, steaks, seafood and pizzas. "I absolutely love the assortment," says William Hester, 35, of Ridgewood, who visits Café L'Amore regularly with his parents.
When they dine, the Hesters always start with an order of fried calamari and grilled Portobello mushrooms. "The mushrooms are large, and the size of the order is generous," Hester says. "And the burgundy sauce gives them a zest that really hits your taste buds." For one dinner around the holidays, Hester recalls ordering from the specials menu. "I had an amazing wild salmon that was stuffed with crab meat," he recalls. "It was covered with a tangy wine sauce that just gave the dish an extra oomph." Though it's easy to fill up on apps and the main course, saving room for dessert is a must. "The choices from the dessert platter are all so tempting," Hester says. "The cannoli is a can't-miss, but you also can't go wrong with a slice of carrot or chocolate cake."
Reservations at Café L'Amore are recommended, and the restaurant is BYO. Valet parking is provided.
Café L'Amore, 455 Ramapo Valley Rd., Oakland, 201.337.5558, cafelamore.com