Dennis F. Pawlak, D.D.S., M.S. Jin Hahn, D.M.D. • Jeffrey Chen, D.M.D.
Mid-County Endodontic Group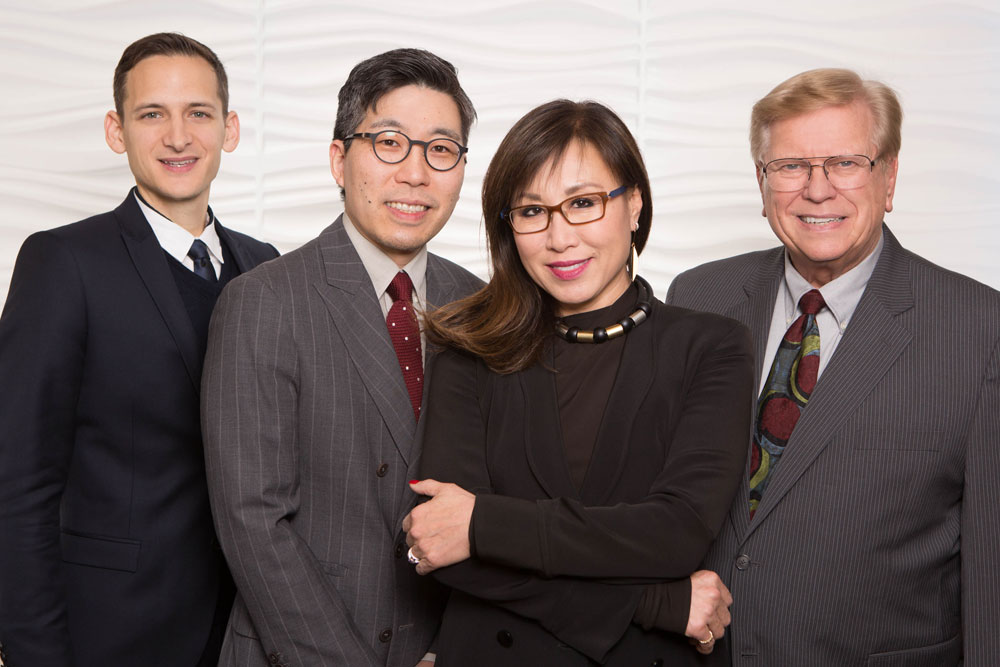 APPREHENSIVE ENDODONTIC patients can find comfort at Mid-County Endodontics where Drs. Pawlak, Hahn and Chen offer a blend of compassion and world-class skill in an office with the most advanced technology. The practice performs routine endodontic cases (root canal treatment) to complex re-treatments and micro-apico surgeries, offering in-office sedation with an on-site anesthesiologist. The goal of each doctor is to help patients keep their natural dentition with top quality treatment using 3D imaging technology/ CBCT and magnification and technological innovation in sonic irrigation which are among the many major advances revolutionizing endodontics and micro-endodontics.
Dr. Pawlak earned his dental degree from SUNYBuffalo, with specialty training in oral surgery and endodontics from UMDNJ. Dr. Hahn received her dental degree from the University of Pennsylvania, endodontic training at Columbia University and a two-year implantology fellowship at NYU. Dr. Chen was an assistant clinical professor of Endodontics at the University of Pennsylvania and is also Board Certified by the American Board of Endodontics. The practice's newest associate, Dr. Benjamin Porras, is as equally dedicated to providing the best care possible to patients.
Ridgewood location: 60 W. Ridgewood Ave., Ridgewood, NJ 07450 • 201.652.3311
Westwood location: 250 Kinderkamack Rd., Westwood, NJ 07675 • 201.666.4546 • midcountyendo.com