Destination vs. Destiny
After the pandemic spoiled their plans for a wedding in Mexico, a Paramus couple chose a local ceremony that turned out to be just right.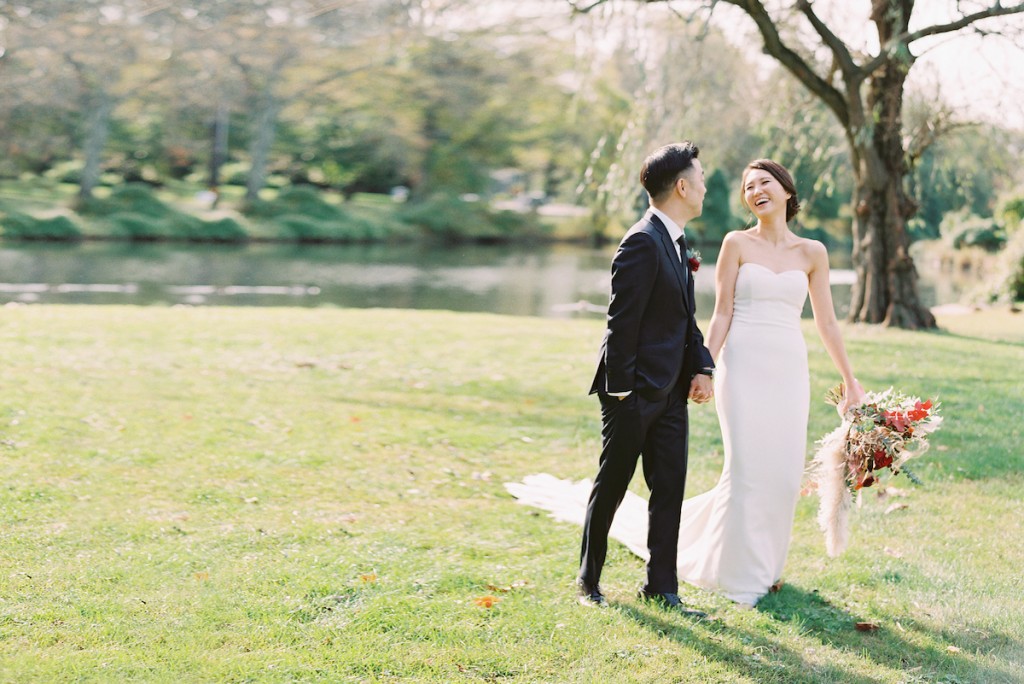 Boy meets girl and wins her over after a few Instagram DMs. A surprise proposal follows in Paris' famed Jardin du Luxembourg, and the two make plans for a destination wedding in Mexico. That's how the story began for Giselle Park and Eddie Bang, and it seemed like a fairy tale. Then the pandemic hit.
Like many others over the past two and a half years, the Paramus couple was forced to rewrite their wedding narrative —but they turned it into a "happily ever after."
"As COVID got worse and worse, we had to cancel Mexico," recalls Bang, noting that they had originally picked October 10, 2020, as their big day. "We really liked and wanted to keep 10.10.20, so we pivoted and tried to figure out what we could do for the date."
They connected with the wedding planning team at Angi & Co. in Fort Lee, which quickly came up with a list of vendors available in the middle of the pandemic. Luckily, says Bang, a 44-year-old program manager at HSBC, everything "fell into place" rather easily, including The Hill in Closter as their venue.
"The food, the cocktails, the ambiance— everything at The Hill just stood out from the rest," says Park, 36, a baker and freelance recipe developer. The staff there, Park and Bang add, were "extremely accommodating" even with heightened COVID protocols in place. Masks were provided for the outdoor ceremony, which was capped at 30 guests as per health mandates at the time.
"Though we could only have family there, doing this was a miracle," says Bang. "It allowed some of our older relatives to join us who couldn't have made the trip to Mexico."
The Hill provided the menu for the private lunch and reception, and guests received bottles of sparkling wine—each etched with the newlyweds' names—and Korean rice-cake favors, a nod to the couple's heritage. Both Park's and Bang's mothers also paid homage to their cultural backgrounds, each wearing traditional Korean hanbok to the ceremony.
While they'll admit they missed out on the ceremony they wanted, this pair will always have Paris—as well as the fortunate upshot of their canceled destination wedding.
"Because Mexico didn't happen," Park says, "we were able to purchase our first home together!"
Text by Darius Amos
Photography by Dana Yu Creative