Dietitian's Diary
A Bergen nutrition educator lets us peek over her shoulder—and learn.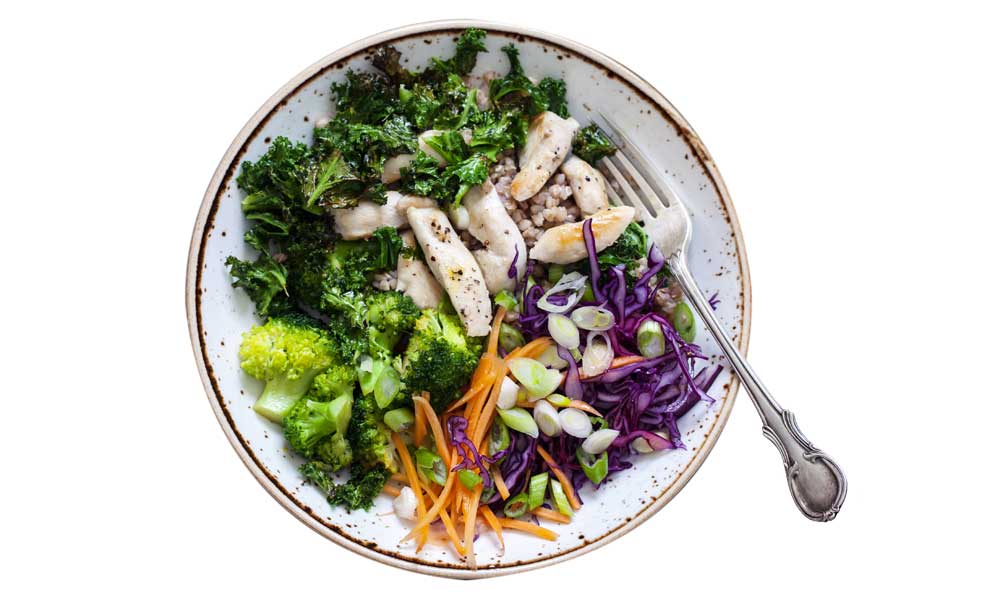 Lunch
2 cups sprouted shredded broccoli, Brussels sprouts, cabbage, kale and chicory salad mix
¼ avocado, thinly sliced
¼ apple, thinly sliced
½ cup shredded tofu or shredded chicken
Cilantro lime vinaigrette
2 cups green tea
This truly filling lunch features a variety of delicious flavors. I love the simplicity of the packaged organic salad mix. Researchers tout the cancer-fighting powers of broccoli sprouts, the probiotic properties of cabbage and Brussels sprouts, and the antioxidant potency of kale and chicory. Top with tofu or chicken and creamy slices of avocado and crunchy apple. I drink unsweetened green Sencha tea, which has been found to protect against cancer.
Keep reading