Dietitian's Diary
A Bergen nutrition educator lets us peek over her shoulder—and learn.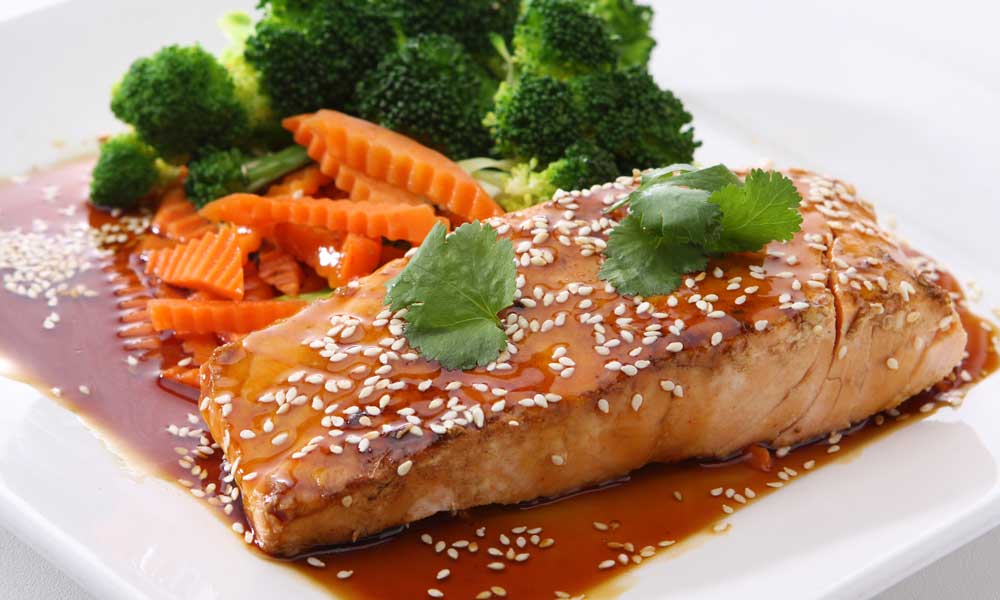 Dinner
1 to 3 oz. baked salmon in teriyaki sauce
1 cup steamed broccolini with a drizzle of olive oil, crushed garlic clove and pinch of salt
1 cup baked sweet potato chips
1 glass cucumber-lemon sparkling water
1 to 4 oz. chardonnay
Baked salmon is not only succulent and tender, but it's also loaded with omega-3 fatty acids, which are important for brain, joint and heart function.
Broccolini is one of my favorite vegetables because it transforms with a simple olive oil drizzle, garlic and salt. And it's full of cancer-fighting phytonutrients.
I love baked sweet potato chips, which do not significantly raise glucose levels because of their high fiber content. These fat-free chips are rich in vitamin A, so they are not only good for digestion but also for eyesight.
Keep reading