Dietitian's Diary
A Bergen nutrition educator lets us peek over her shoulder—and learn.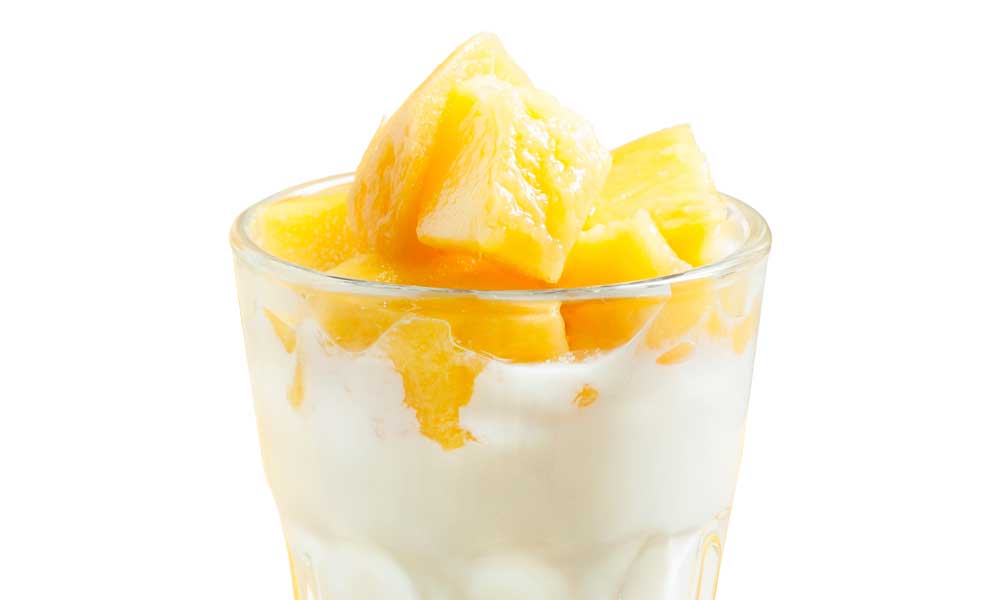 After-dinner snack
Frozen Yogurt Mango Treat (see below for recipe)
1 cup decaf green tea
This easy and delicious treat, made with Greek yogurt, whey protein, psyllium, dates and vanilla, is packed with vitamin A, beta-carotene, protein and fiber. It's excellent for eyesight and the digestive tract.
Frozen Yogurt Mango Treat
½ cup frozen mango chunks
½ cup vanilla Greek yogurt
1 date
½ scoop whey protein
1 Tb. psyllium
½ cup ice cubes
Water as needed
Place ingredients in a blender or smoothie machine and blend until mixture is smooth but still semisolid. Scoop into your preferred mold and freeze until serving time.