Dinos and Kittens
Animals from the past and our favorite pets of the present.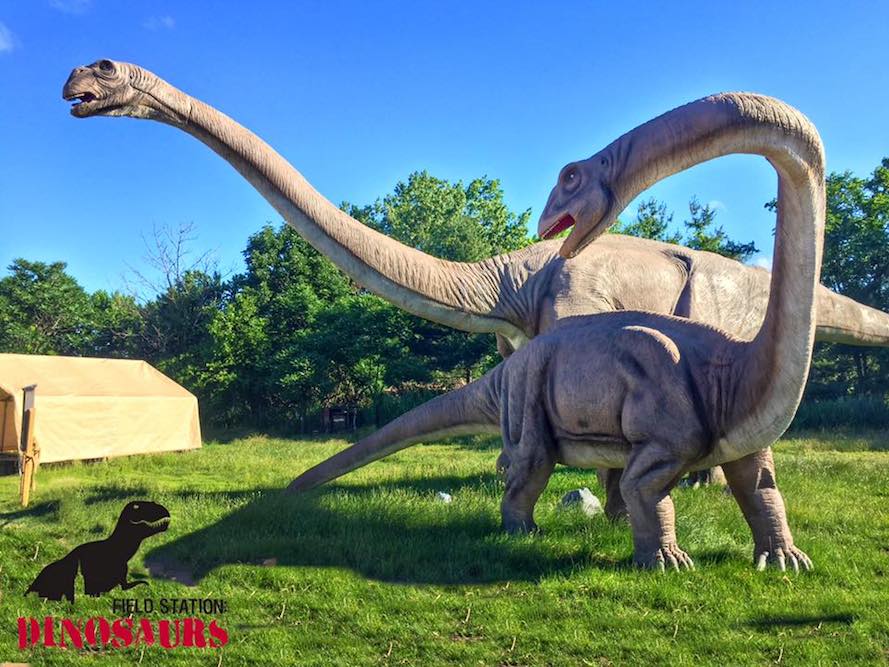 Want to travel back in time (66 million years, perhaps) this weekend? Hop over to Overpeck County Park in Leonia, where an exhibit of more than 30 life-like dinosaurs is on display! The project, Field Station: Dinosaurs, is now open throughout the summer. The attraction welcomes visitors from Tuesday to Sunday, 10 a.m. to 6 p.m. (through Sept. 2). Workshops, games and fun activities connect the story of the dinosaurs to our world today and make learning enjoyable for all ages! With the price of a day pass, you'll get to view 32 dinos, participate in more than 40 live shows and walk along the county park's scenic wooded trail.
Field Station: Dinosaurs, 40 Fort Lee Rd., Leonia, 855.999.9010, fieldstationdinosaurs.com
Cat: Nemo, a 1-year-old long-haired Siberian Owners: The Beninati family, Ramsey If you couldn't already guess, the creamsicle-colored Nemo is named after the beloved Pixar character. He has triple-layered fur, which makes him extra fluffy, and you'll often find this kitty sleeping in the bathroom sink (when he isn't out hunting bugs and watching birds from the window), reports owner Elkie Beninati.
The Siberian recently celebrated his first birthday, and his family went all out, decorating their house in balloons and streamers, and dressing Nemo in a "birthday boy" bib and party hat. He's also very particular about what he likes to eat, much to Elkie's chagrin. "Prince Nemo is on a raw diet and will only eat Radcat Beef for dinner and freeze-dried turkey as a snack," she explains. "But it gives him an ultrashiny coat—and we love to spoil him!"