Donald J. Roman, D.M.D., FAGD, Alissa Roman, D.D.S.
Roman Dental Arts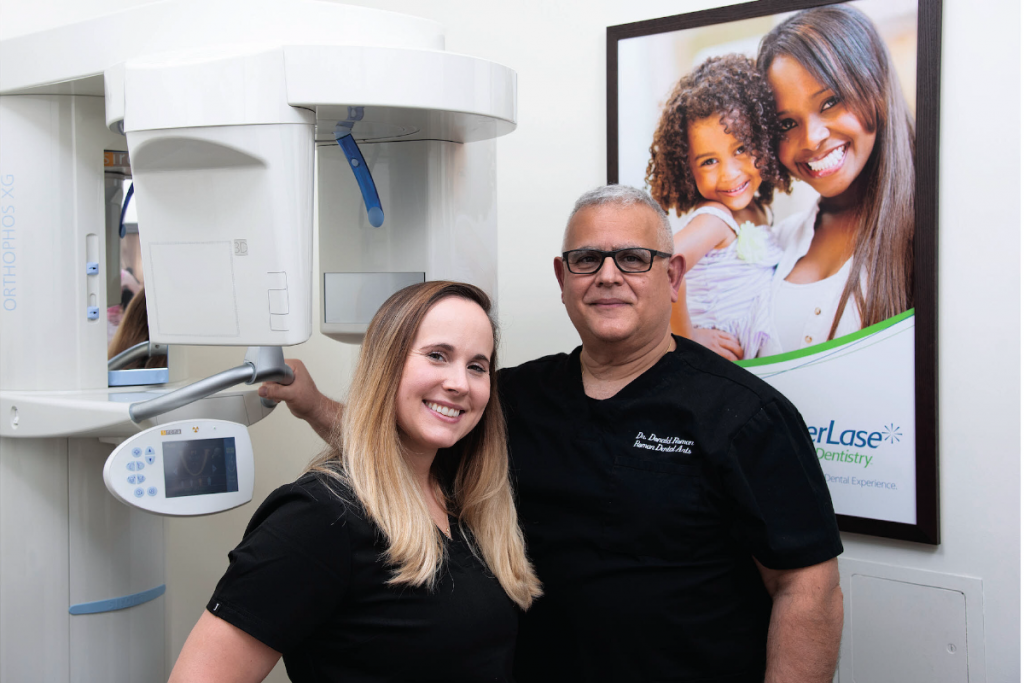 747 Main St., Hackensack, NJ 07601 • 201.373.2263 • romansmiles.com
Dr. Donald Roman and his daughter, Dr. Alissa Roman, have been serving their community by providing innovative, comprehensive dental care to their patients of all ages. They believe in returning the natural beauty and longevity of patients' smiles to restore confidence and improve overall health. The doctors provide safe, comfortable care for adults and children, crafting each patient's treatment based on their needs and desires. You will find the doctors utilize some of the most advanced dental technologies to provide accurate diagnosis, precise care and an enduring result.
Prior to establishing his own practice, Dr. Roman earned his Doctor of Dental Medicine from Fairleigh Dickinson University and then served as a commissioned dental officer in the U.S. Public Health Service. Over his career he has received numerous accolades and has been named as one of the Top Doctors for over 17 years. He is a Fellow of the Academy of General Dentistry, Associate Fellow of the American Academy of Implant Dentistry, Diplomate of the American Society of Osseointegration and has completed requirements for his Masters of the AGD (only 2% of dentists have met this standard). Dr. Alissa Roman, a graduate of the University of Buffalo School of Dentistry, joined her father in private practice in 2018 and was voted by her peers as a Top Dentist in Bergen County. She provides comfortable care for the practice's younger patients and beautiful smiles for the adults.
Both doctors believe in staying abreast of the latest dental treatments and therapies spending countless hours in post graduate continuing education. Their specialties include 3D and digital radiographs, dental implants, Invisalign orthodontics and hard and soft tissue laser technology for treating teeth and gums with little to no anesthesia.
Lifelong residents of Bergen County, the doctors remain active in the community supporting and working with local charities. They believe in caring for your family as they would care for their own.