Donut Pass On These 5 Sweet Shops
Whether you dunk 'em in morning coffee or enjoy them for dessert, donuts are the perfect solution for your sugary craving. Here's where to find great ones in Bergen County.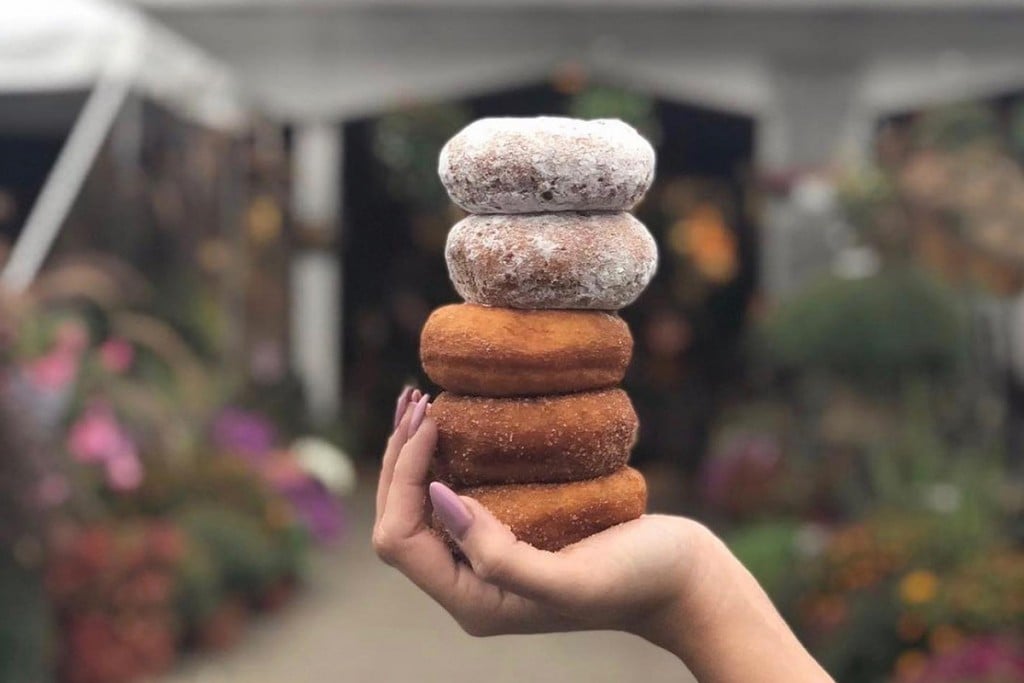 No longer is the donut world dominated by a handful of fast-moving chain shops: Today, there are dozens of artisan bakers and chefs in Bergen County alone who take their time to make the donuts. Mmm…donuts. The folks at Glaze Donuts, for instance, have gained a loyal following in the region for elaborate flavors and designs (though no one will stop you if all you want is a plain-cake or jelly donut). In fact, they've expanded from a store in Essex County to a destination in New Milford—and they chose today, National Donut Day, for the official grand re-opening of their latest shop in Fort Lee.
Ah, but Glaze isn't the only place where you can find these sweet delicious treats: There's a specialty shop in virtually every corner of the county. Yes, you can stop at Duck Donuts, Dunkin' and Krispy Kreme, but you'll want to try a new variety at one of Bergen's local shops too. Here are five of our favorite donut destinations, each of which has never failed to blow our minds!
Demarest Farms, Hillsdale. You don't have to wait for fall to dive into the farm market's apple cider donut display—they keep it filled all year long! Made fresh every day, the donuts will satisfy every sweet tooth's cravings.
*244 Wierimus Rd., Hillsdale, 201.666.0472
D'Ercole Donuts, Northvale. Can we tell you how happy we get when we see this store's Instagram posts? They make wonderful seasonal and special occasion donuts, but also put a lot of attention to detail in the "simple" stuff liked glazed and chocolate cake.
*489 Tappan Rd., Northvale, 201.768.0360
Dipped Doughnuts, Cliffside Park. No matter how you spell it, you know what to expect at this neighborhood favorite: a build-your-own treat that starts with a vanilla cake base. Step one is to choose a coating (chocolate, cinnamon sugar, maple, etc.), then go to town with toppings (chocolate chips, Fruity Pebbles, Oreo crumbles, rainbow sprinkles, you get the picture). Overindulging is encouraged.
*677 Anderson Ave., Cliffside Park, 201.402.0677
Mochinut, Fort Lee, Norwood. We should've seen this one coming: the union between Japanese mochi and American donuts. Mochinut combines the two treats, offering them in a mix-up of texture and delightful flavors like ube, matcha, cheesecake, Nutella and more.
*1369 16th St., Fort Lee, 201.224.6200; 450 Livingston St., Norwood, 201.297.7982
Top That! Donuts, Rutherford. This family-owned business has operated in Rutherford for the past two years (their first shop in Point Pleasant has been open since 2014), offering specials like French toast donuts and The Hangover (maple glaze with bacon crumble).
*8 Highland Cross, Rutherford, 201.559.5485