Early Detection Programs Help Beat Lung Cancer
Two women share how the lung screening programs at CBMC may have saved their lives.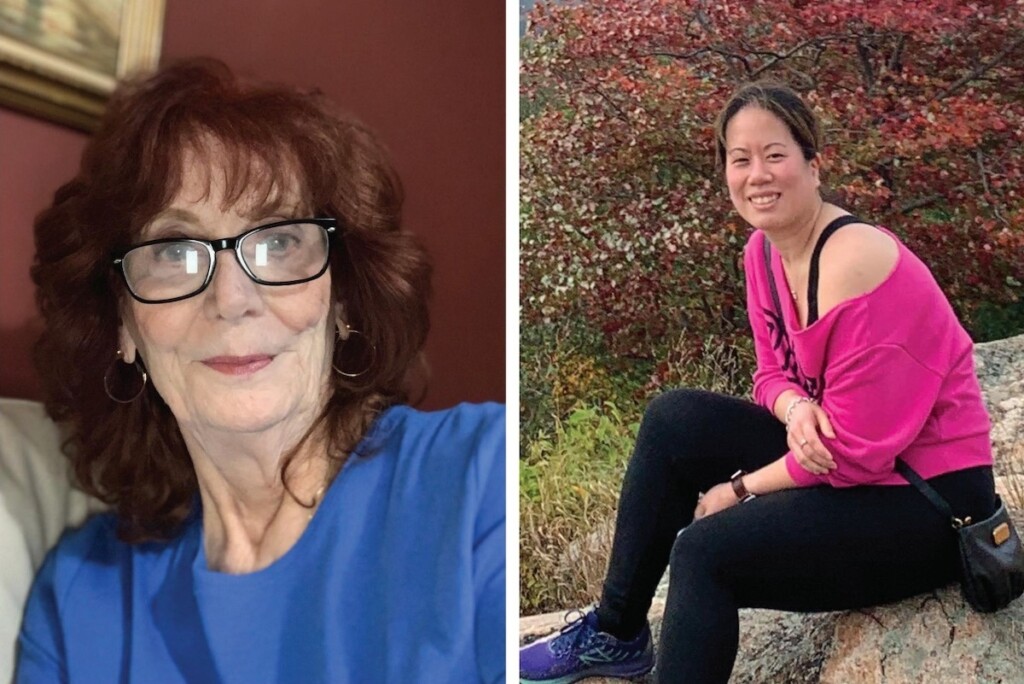 Lung cancer is a leading cause of cancer deaths in the United States. But, as with most types of cancer, catching it early dramatically improves the chances of survival and prognosis. Cooperman Barnabas Medical Center (CBMC) has been catching lung cancer early in individuals who are at high risk since 2012, thanks to its program offering free screenings and testing.
HIGH RISK LUNG SCREENING PROGRAM
Marie Napoli, 77, from Bloomfield, started smoking in her 20s and continued for 40 years, until she quit cold turkey in 2009. Given her history, she asked physicians about screening, but was told every five years would be fine. "That didn't sit well with me," she says. "I always worried about lung cancer, even after I stopped [smoking]. I always thought I did the damage already."
In 2017, she saw an ad for the CBMC High Risk Lung Screening Program and qualified. She was tested every year, and in 2021, her annual screening identified a 2.5mm nodule on her left lung, small enough to be of low concern. But in March 2022, her screening showed it had grown to 11.5mm. The size, coupled with its rapid growth, was worrisome; nodules greater than 10 mm have an 80 percent probability that they are malignant. "I cried a lot," she says. "Then I also realized we were catching it early. The doctors told me this is nothing to cry about. They told me I'm very lucky."
Because of the nodule's size and rate of growth, her doctors advised she go right to surgery. Joanna Sesti, M.D., chief of thoracic surgery and chief of robotic thoracic surgery, CBMC, and regional director of thoracic surgery northern region, RWJBarnabas Health, performed the surgery. She removed the cancerous nodule and several nearby lymph nodes to check for spread (thankfully, they were clear of cancer). Marie did not require chemotherapy, but Andrew Brown, M.D., medical oncologist and co-director of the Cooperman Barnabas Lung Cancer Screening Program, will monitor her health for the foreseeable future. She had her first lung nodule scan following surgery in December and will repeat them every six months for at least five years, when a clear scan would indicate she is effectively cured.
Because it was caught at stage 1, Marie has five-year survival rate odds of 95 percent, says Killol Patel, M.D., medical director of the Lung Nodule Program and director of Interventional Pulmonary at CBMC. That drops to 35 percent at stage 4. Without early detection, "the cancer could have spread, and we'd only be able to control the disease, not cure her."
Now, Marie says, "I feel great. I'm amazed I have no problem breathing." Though she took a break during the height of COVID—she contracted the virus herself—she went and still goes to the gym three days a week. "I thank God I went for the scans. The recovery was easier than when I had COVID," she says.
INCIDENTAL LUNG NODULE PROGRAM
Jessica Chiu, project coordinator for cardiovascular services at CBMC, was hired for the position in early 2022. All new hires receive physical screenings which includes a TB screening. Jessica opted for a chest X-ray to avoid needles, and it's a good thing she did. Unexpectedly, the chest X-ray revealed an incidental lung nodule on her lung. Further testing revealed the nodule was stage 3 cancer, meaning it had spread to her lymph nodes. Jessica, 40, of Parsippany, neither smoked nor drank alcohol, and she had no symptoms—no cough, no chest pain, no shortness of breath. "They were surprised that I had it, there was no explanation," she says.
Jessica needed surgery quickly, and Dr. Sesti performed the surgery. She removed the nodule and the impacted lymph nodes. "The surgery wasn't bad. I was in the hospital for three days," Jessica says. She stopped needing painkillers quickly and went back to work in about 10 days. "I felt fine," she says. However, she needed chemotherapy and immunotherapy treatments, which caused side effects like dizziness, nausea and headaches. "There were ups and downs," she says. "Some days I would cry to my doctors, but they are very supportive." Going forward, she will receive a CT scan every three months, and if all is clear, progress to six months and then to every year. Despite her hardships, Jessica knows, "I was very lucky I went through the whole thing."
Recently, CBMC introduced the Incidental Lung Nodule Program, which is for patients in whom an abnormal lesion or spot has been detected incidentally, during a scan ordered to look for something else. When this happens, a software system alerts the lung nodule team and sends a letter to both the ordering provider and the patient, offering an opportunity to follow up at the Lung Nodule Clinic. The patient also gets a follow-up phone call from the team. If a patient chooses to follow up at the Clinic, providers will review the case and recommend a course of action. If the patient is ultimately diagnosed with lung cancer, as Jessica was, he or she may be referred to a surgeon. This program is unique to CBMC. In two years, it has found and treated 33 lung cancers in patients who, Dr. Patel says, "otherwise would be ignored, because lung cancer often has no symptoms until it's too late. Like an iceberg, it keeps growing under the surface." The program's goal is to start patients on treatments as quickly as possible to minimize the chance of the cancer spreading, he adds.
---
To learn more about the High Risk Lung Screening Program or the Incidental Lung Nodule Program at Cooperman Barnabas Medical Center in partnership with Rutgers Cancer Institute of New Jersey—the state's only NCI-designated Comprehensive Cancer Center—call 973.322.6644 or go to rwjbh.org/cbmclung.