Edward Fein, M.D
"If you focus on it and have a plan and carry it out, it does work." When it comes to belief in the benefits of exercise, Edward Fein, M.D isn't just talk. He also "walks to walk."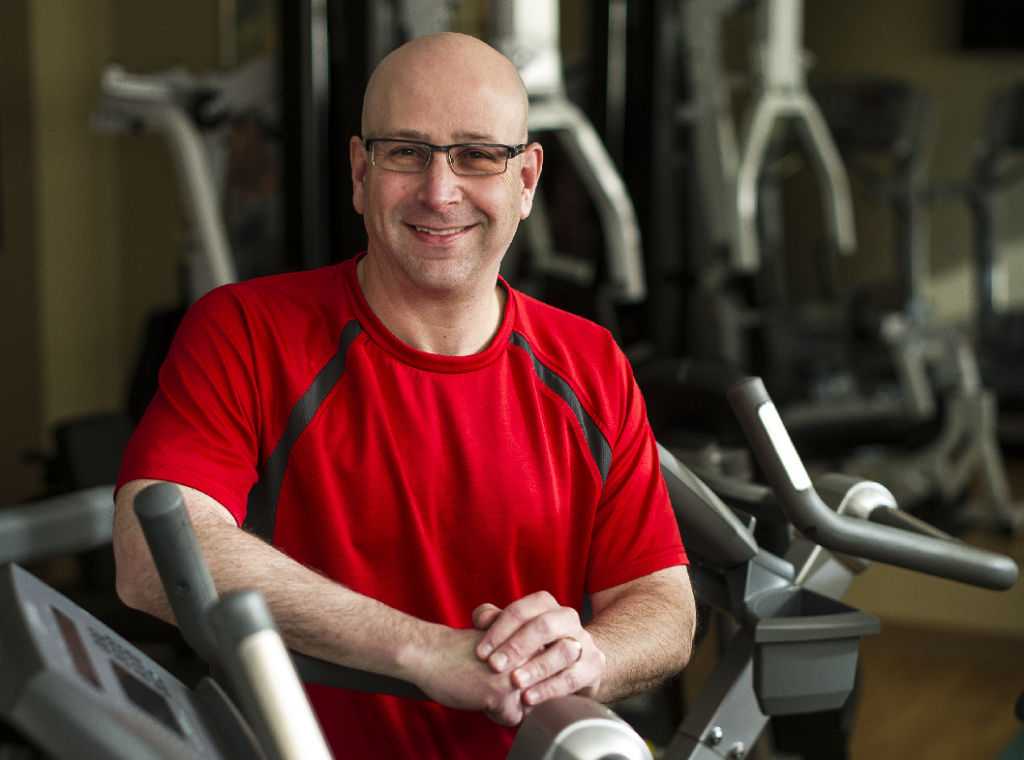 "Physician, heal thyself" could be the motto for Edward Fein, M.D., a pulmonary critical care specialist at Central Jersey Lung Center in Jamesburg. Approaching a milestone birthday, Dr. Fein decided to dedicate himself to exercise and weight loss to improve his health. Now 50, the East Brunswick resident and his wife and practice manager, Susan, 48, have two children, Rachel, 19, and Matthew, 16. Dr. Fein grew up in Brooklyn and attended Brandeis University in Massachusetts and the Mount Sinai School of Medicine, New York, where he stayed for his internship, residency and fellowship training. He has been at Saint Peter's University Hospital since 1995.
What advances have you seen in your clinical field in the past decade?
Therapies for emphysema and chronic obstructive pulmonary disease (CO PD) have improved. For example, portable oxygen systems have become smaller and longer-acting medications now allow patients more symptom- free time during the day.
What prompted you to get in better shape?
My weight had always gone up and down, like most people's. My blood pressure was getting higher and I didn't want to end up taking medicine. Also, there is a history of heart disease in my family. As you get closer to 50, you start worrying about these things. I told myself it was time to do what I tell everyone else to do.
What is that, specifically?
It's pretty simple: counting calories and exercising. I focus on maintaining a healthier diet now, where before I didn't pay much attention. I try to eat higher-protein, lower-calorie foods. For exercise, I originally started with a lot of cardio work, and then added more weight training. I use a trainer at a gym in Milltown, and I try to make it there three times a week.
What's your secret for staying with it?
It's just picking something and doing it. If you focus on it and have a plan and carry it out, it does work. I've lost about 30 pounds. —D.L.