Elegant Encore
A storied Manhattan hotel enters a second golden age, thanks to a meticulous restoration by architect David Rockwell.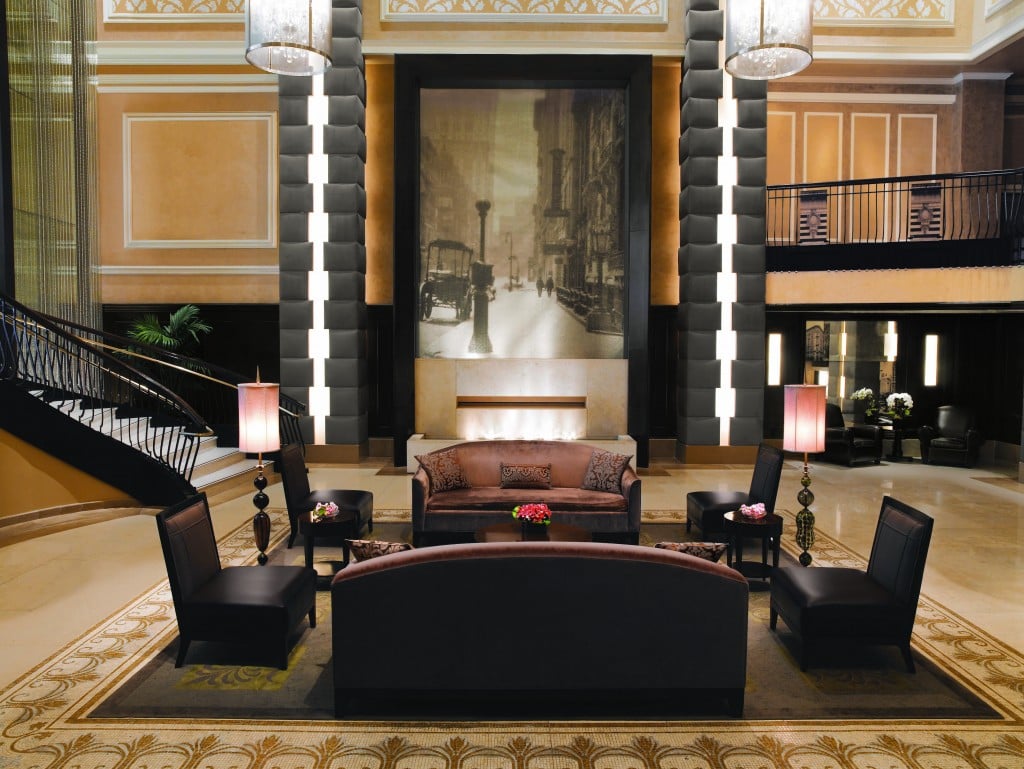 Sometimes the greatest adventures are those enjoyed close to home. If a Manhattan "staycation" sounds tempting, spend a sojourn in the swank Carlton Hotel at Madison and 29th Street in the city's re-energized NoMad neighborhood. The Beaux-Arts beauty is brimming with ultramodern amenities, while boasting an enchanting history fit for an Edith Wharton novel.
Designed by renowned architect Harry Allen Jacobs, The Carlton originally opened as the Seville Hotel in 1904. Built of red brick with white terra-cotta trim on a rusticated limestone base, it featured such sculptural ornaments as rounded copper bays, cartouches and panels with foliage and lion heads. A stunning Tiffany-style glass skylight was also a focal point (later painted over to guard against World War II air raids).
Several years ago, architect David Rockwell completed a multimillion-dollar renovation that returned the hotel (renamed The Carlton in 1987) to its former grandeur. A fleur-de-lis on the original hotel's second floor so captivated Rockwell that he made it a design motif. He salvaged an existing antique revolving door and put in herringbone-patterned wood floors, oiled-bronze handrails, distressed paneling and antique mirrors. The skylight made a comeback, all 317 rooms were tastefully transformed and a cascading two-story waterfall was installed in the lobby.
If you stay, you'll find Herald Square and all of Midtown's thrills just a few blocks to the north and the three-story Limelight Marketplace just to the south and west. And after you've dined a time or two at the hotel's own eatery, Millesime, take in a casual-yet-elegant meal at nearby Madison & Vine wine bar or DB Bistro Moderne, a Parisian-style bistro run by famed chef Daniel Boulud that serves contemporary FrenchAmerican fare.
All rooms offer complimentary wireless Internet access, 42-inch LCD TVs, iPod docking stations and electronic safes. Not keen on leaving your pooch behind? For an extra $50 your furry friend can come along through the hotel's pet-friendly package, which includes a doggie welcome treat, bed, blanket, leash and more—just another feature that makes a visit to The Carlton worth staying close by.