Ending Maternity Leave With a Bang
A Ridgewood mom of two spends a festive July 4th with her boys before returning to her other full-time job.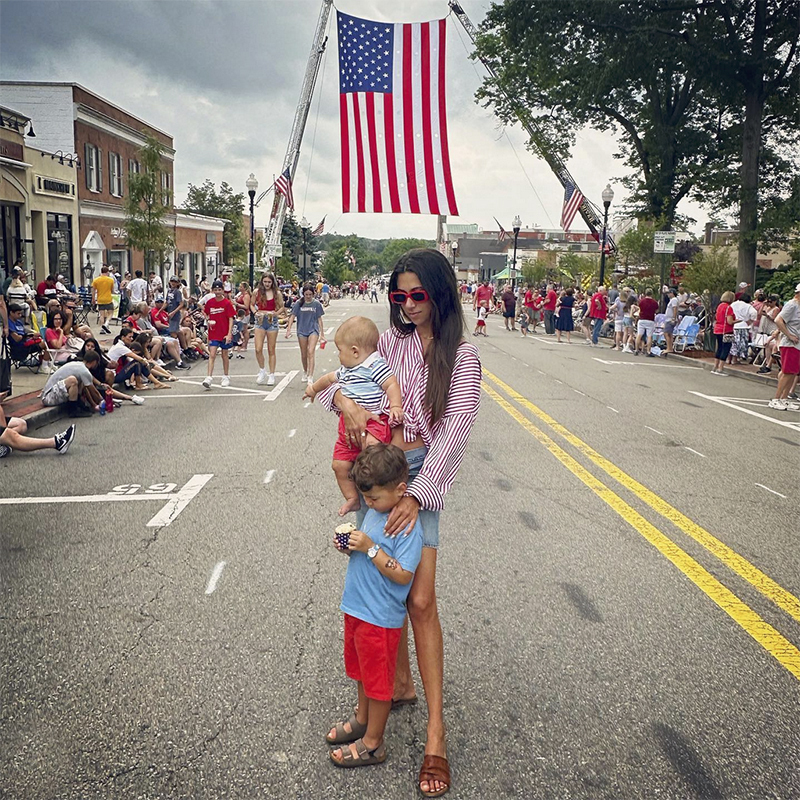 America's birthday is quite a festive way to end one's parental leave, no? Bianca Costa of Ridgewood celebrated her last day of maternity leave at the 4th of July parade in her town, from which she posted this adorable photo on Instagram of herself and her two sons, Colsen, 3, and 6-month-old Cavin, all decked out in red, white and blue. Costa writes that she was lucky to have so much time off with her and her husband Stefano's second son—baby Cavin was born in December—and is excited to return to her other full-time job (the first being mom!) in finance at UBS. "I have so many memories walking around town with my baby during maternity leave," Costa tells BERGEN. "Ridgewood's downtown is truly ideal for the everyday stroll." As for why she loves documenting life with her two young boys on the 'Gram? "It's important for me for to have tangible memories my boys can reflect on and relive," she adds. "My boys bring me so much joy and happiness, I'm happy to share the sentiment with others!" For more of what's going on around Bergen County, follow us on Instagram @bergenmagnj.