Enjoy A Kid-Free Lunch At These 6 Local Eateries
While the kids are at school, parents can enjoy a peaceful meal at these Bergen restaurants.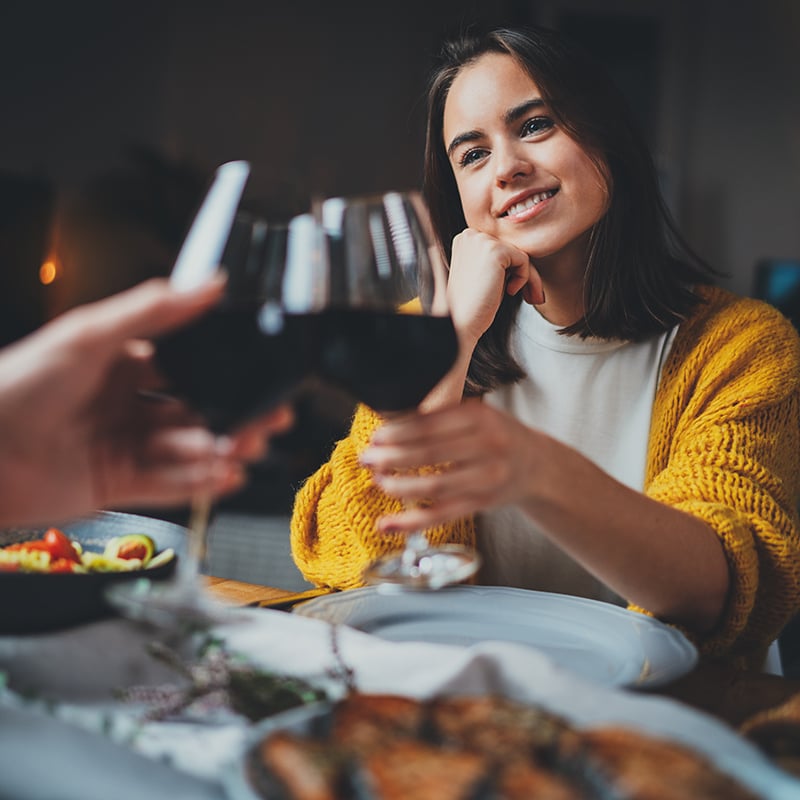 Now that school is back in session, you can enjoy a little peace and "me time" during the day—you deserve it! This includes a fuss-free lunch, one where you don't have to worry about making a meal for picky kids nor concern yourself over the cleanup afterward. We're talking about going out, ordering and having someone bring all your favorite foods to you.
You can do this any day of the week, but there's no better time than National Parents Day Off, Sept. 14, to treat yourself. If you work, make plans now to take an extra-long lunch break (heck, maybe use a leftover personal day if you can) by yourself, with friends or with your significant other. And the best part is you can find great lunch spots in every corner of our county. Here are six of our favorites:
DeNovo European Pub, Edgewater. Enjoy lunch with a Mediterranean flair (and a view of the NYC skyline) at this waterside restaurant. Try the spicy tuna tartare to start, then dive into a main course like fig and prosciutto flatbread or cacio e pepe.
*1257 River Rd., Edgewater, 201.496.6161
Farmhouse Café, Westwood. This Readers' Choice winner for best brunch has assorted salads, burgers, sandwiches and entrées like chicken schnitzel, steak chimichurri and fish and chips.
*301 Center Ave., Westwood, 201.664.8424
Park West Tavern, Ridgewood. An evening hotspot, this restaurant also has a full lunch menu. Starters including ribeye spring rolls and charcuterie boards are perfect to share before feasting on mains like a salad, a steak or a sandwich.
*30 Oak St., Ridgewood, 201.445.5400
Paisano's, Rutherford. This neighborhood restaurant offers Italian favorites for lunch such as chicken parm, Caprese salad and assorted sandwiches and paninis. Dine alfresco and soak up the afternoon sun on their outdoor patio.
*132 Park Ave., Rutherford, 201.935.5755
Varka Estiatorio, Ramsey. For a Greek-inspired meal, BERGEN readers voted this restaurant tops in the county. Lunch apps include grilled octopus, mini lobster gyros and roasted beets. For your main, try the lobster ravioli, grilled salmon or veggie panini.
*30 N. Spruce St., Ramsey, 201.995.9333
Willow & Whisk, Wyckoff. An assortment of benedicts, omelets and pancakes are available all day, or try a salad, sandwich or burger for a traditional lunch. Or combine the best of breakfast and lunch and go for the breakfast burger!
*319 Franklin Ave., Wyckoff, 201.425.9931
What are your favorite Bergen County lunch spots? Tell us on Instagram @bergenmagnj.