Enjoy A Sax Jam At These 3 Shops
Move over, guitars and drums! The sexy sound of the saxophone rules the airwaves at these Bergen County shops.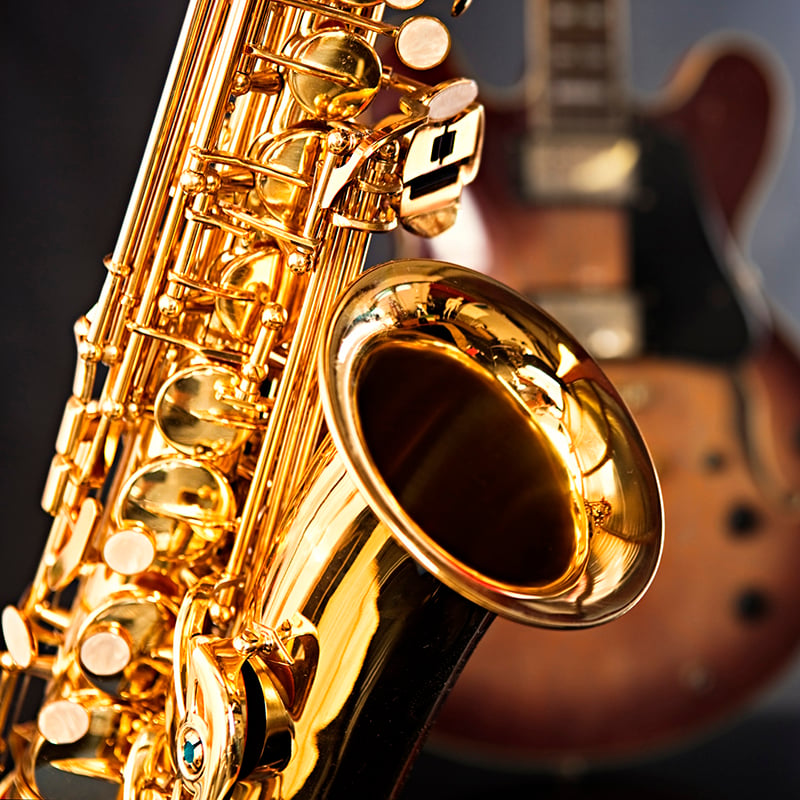 Making music has never been easier thanks to tech tools like digital processors and auto-tuning equipment. We hear the results all over the radio, from catchy synthesized songs to blaring guitar anthems. Rock on!
But sometimes the mood strikes for smooth tunes created naturally with old-school brass and wind instruments. Well, there's no better day to soak up those sounds than Saturday, Nov. 6, National Saxophone Day. (Though we're always in the mood for the late Clarence Clemons solos on all those Springsteen jams!) Whether you choose to listen to old records by John Coltrane and Charlie Parker or prefer something contemporary by Branford Marsalis, there are plenty of ways to hear this sexy-sounding instrument.
You can take sax day a step further too by visiting one of Bergen County's local music stores. Perhaps your child is learning the sax this year in school, or maybe you even played a little in your younger days. Either way, you can try one out at any of these shops:
Guitar Center, Paramus. Despite their name, this popular store also specializes in saxophones for all levels and playing styles.
*240 Rte. 17 N., Paramus, 201.576.9869
O. DiBella Music, Bergenfield. Students have been coming to this shop for decades to pick up instruments from class, whether they're renting or buying them. They have an assortment of saxophone models as well as accessories.
*456 S. Washington Ave., Bergenfield, 201.385.5800
Sam Ash Music Stores, Paramus. Though this longtime shop is known for guitars, it's a true haven for all musicians. There are several saxophone styles in stock as well as reeds, mouthpieces, sheet music and more.
*50 Rte. 4 E., Paramus, 201.843.0119
If you're itching to see and hear great brass, wind and string instruments in action, skip the trip to Lincoln Center and check out one of these upcoming shows in Bergen County (maybe you'll hear a saxophone there too):