Enjoy National Bagelfest Day At These 6 Bergen Bagel Joints
Even if you have a favorite local bagel spot, you can't consider yourself a real New Jerseyan if you don't try the bagels at these eateries at least once.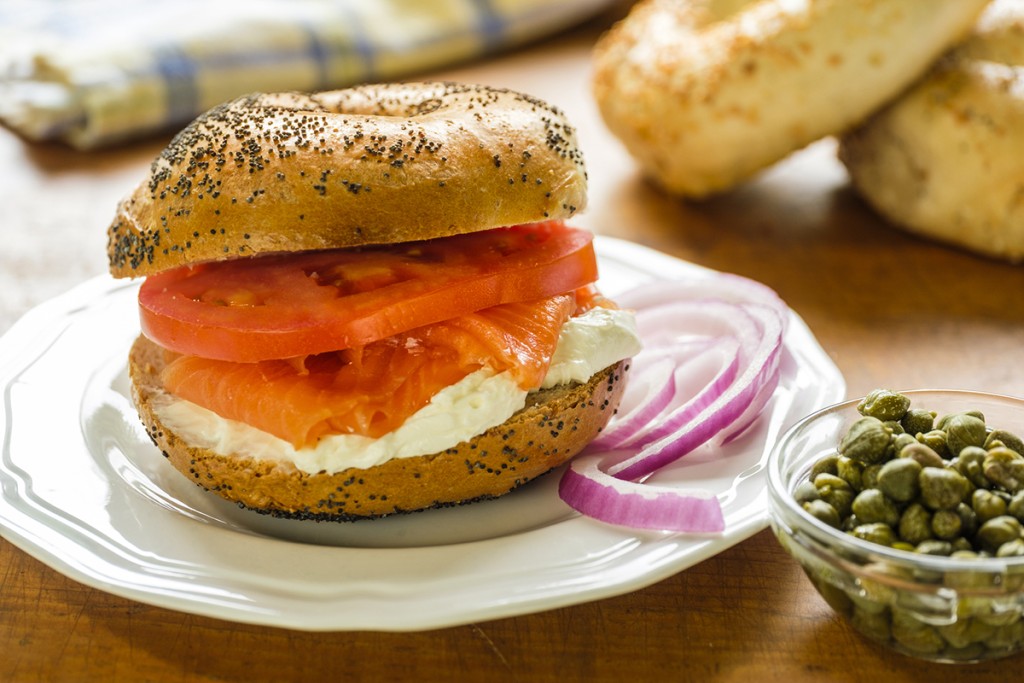 Every Bergenite has a go-to bagel spot—it's basically a rite of passage in order to live here. And coming up next week is National Bagelfest Day, an entire day devoted to that round and scrumptious bread (though we devote 365 here in B.C., right?).
But even if you have a favorite spot, you may be missing out if you don't get a bacon, egg and cheese, a TEC SPK (that's Taylor ham, egg and cheese with salt, pepper and ketchup) or even a good ol' bagel and cream cheese at one of the best spots in Bergen County.
Here are some that continually earn rave reviews online, some of which also made BERGEN's official Readers' Choice winners list of 2022. P.S.: The full list of winners and all the best spots in the county are coming soon in our September issue, so stay tuned!
Bagel Nosh has two locations, each of which has everything you'd want in your small-town bagel shop; happy-to-serve-you staff, fresh coffee and of course, some of the best bagels and smears in the county.
*799 Franklin Ave., Franklin Lakes, 201.847.9455; 24 E. Prospect St., Waldwick; 201.652.9746
Goldberg's Bagels of Wyckoff has been rated among the best in the county for 10 years running (P.S.: Wyckoff's finest, the Jonas Brothers, are big fans too). Bagels, flagels and a bevy of cream cheese options make this family-owned spot a long-running staple.
*327 Franklin Ave., Wyckoff. 201.847.9199
Kinderkamack Hot Bagels has bagels that are "crunchy outside, super soft inside," raves one reviewer—so good they don't even need a website to publicize their business.
*935 Kinderkamack Rd., River Edge, 201.967.1710
Perry's Bagel Café is along Rte. 17 South, where bagel shops are pretty much a dime a dozen. But customers keep coming back to Perry's for its "extra chewy and fresh bagels," says one Yelper, as well as their delicious sandwiches and vast selection of spreads like tuna salad, egg salad, etc. Ideal for super early risers, they open at 4:30 a.m.
*501 Rte. 17 South, Paramus, 201.261.5775
Ronnie's Hot Bagels has been family-owned-and-operated for more than 30 years, consistently winning accolades from customers and magazines (hi, that's us!) alike. Their bagels are self-explanatory, but their catering is pretty much world-renowned too.
*118 Broadway, Hillsdale, 201.664.4543
River Road Hot Bagels is a tiny store with a line around the block almost every morning, especially on weekends. What makes up for its small footprint are its packed-with-flavor bagels, hot-off-the-grill breakfast sandwiches and yummy selection of spreads. "There's another Hot Bagels in Fair Lawn, but the River Road one is far superior," says Fair Lawn resident Haley Longman, one of BERGEN's editors. "Their bagels are the perfect doughiness, and pretty generously sized too."
*13-30 River Rd., Fair Lawn, 201.791.5646
What's your favorite bagel joint in Bergen and why? Tell us your picks on Instagram @bergenmagnj.