Enjoy the Great Outdoors!
It's sunny and warm—but not too hot—the perfect time to experience the county's natural wonders.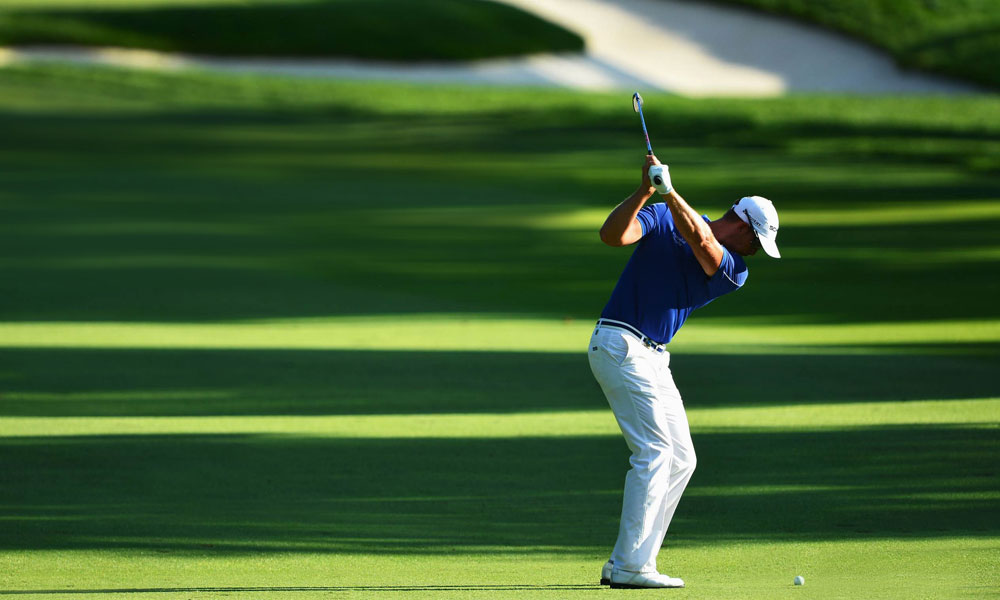 Golf
You've been waiting since fall to hit the links again—now get out there and show that little ball who's boss. Here's a listing of some of the courses in Bergen, with a sampling of driving ranges and mini-golf too.
Miniature golf
Horseback riding
There are many excellent opportunities for horseback riding in the county for riders of all abilities. Saddle up!
*therapeutic riding for the special needs community
Parks
Tired of the scenery in your backyard? Head to one of the many parks in the county, where you can take a leisurely stroll along a well-manicured path, ride your bike, picnic beneath the trees, pitch a tent, launch a canoe or kayak, or try your hand at fishing. The possibilities are endless.
Best sites for bird-watching
Bergen County is an ideal base for viewing birds of all types. Following are some of the best spots for spying on our feathered friends. For more, visit bergencountyaudubon.org and njaudubon.org.
Celery Farm, N. Franklin Tpk., Allendale. This 107-acre wildlife oasis in the middle of the suburbs is home to 240-plus species of birds, more than 50 of which breed there.
DeKorte Park, 2 DeKorte Park Plz., Lyndhurst. This New Jersey Meadowlands park is located along the Atlantic Flyway, one of the three major routes used by migratory birds in the U.S. Enjoy a breathtaking panoramic view.
Harrier Meadow, Disposal Rd. near Schuyler Ave., North Arlington. The 70-acre wetland mitigation site has been restored by the New Jersey Meadowlands Commission. The annual Meadowlands Festival of Birding, open to the public, is held here.
Lorrimer Sanctuary, 790 Ewing Ave., Franklin Lakes. A self-guided trail system winds through 14 acres of oak and maple, where you might hear migrant songbirds.
Overpeck County Park Creek, 40 Fort Lee Rd., Leonia, on the banks of the Overpeck Creek. It's great for spotting wading birds, waterfowl and shore birds. The migration season brings opportunities to spot bald eagles, osprey, broad-winged hawks and more.
State Line Lookout, Alpine. About a mile south of the New York state border, Palisades Interstate Park is home to one of the 14 official hawk-counting sites in New Jersey.
Teaneck Creek Conservancy, 20 Puffin Way, Teaneck. The 1.2 miles of wetland walkways make for a prominent bird-watching spot. Don't forget to catch "Migration Mileposts," which feature trailside artwork celebrating the birds of the Atlantic Flyway.
Dog parks
Dogs need lots of exercise, and your living room is not the place to do it. Here's the solution: