Exercise Caution When Working Out Indoors
Despite extra efforts to keep health clubs clean, germs can still thrive in gyms. A Bergen doctor offers tips to stay safe.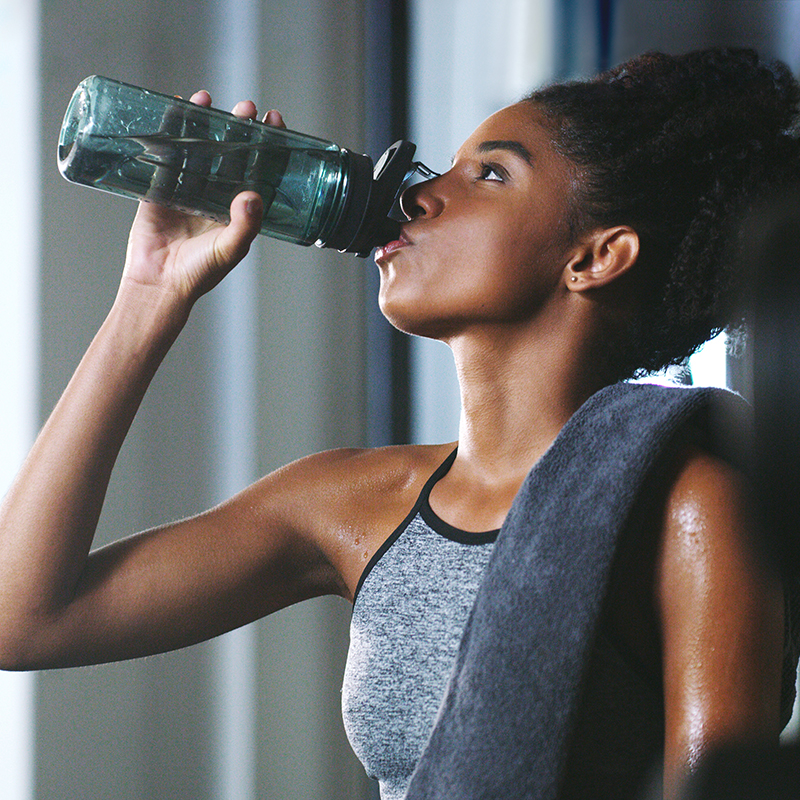 As days shorten and weather cools, getting in an outdoor workout can be a bit of a challenge. If you're not lucky enough to have equipment at home, your next option might be the gym. Many fitness centers have been vigilant about following safety protocols since the COVID shutdown, but is that enough to keep health clubs clean and germ-free?
Despite gyms' efforts to sanitize equipment, John Jaquish, a scientist and best-selling author, says health club facilities are still breeding grounds for germs. FitRated, a fitness equipment research group, did a study of 27 pieces of equipment at three different gyms and found that "typical free weights have 362 times more germs than a toilet seat," notes Jaquish. "It makes one think about going to a gym to get healthy."
Sneezing and coughing, for instance, can spread airborne germs when respiratory droplets are inhaled. Illnesses like the common cold, flu and COVID can be transmitted in this manner. But there are other sicknesses to be wary of, notes Sonia Chadha, M.D., lead primary care physician at Amit Agarwal, M.D., Paramus.
"Gyms are a unique situation because you are in direct contact with shared equipment like machines, mats and lockers," Dr. Chadha notes. "These can have different hosts, bacteria and fungal organisms."
Ringworm, for instance, is a fungus that thrives in warm, dark and moist environments like sneakers or locker rooms. Athlete's foot is a type of ringworm that causes white scales and itchy blisters on the feet—though all types of ringworm can bring red, scaly circles anywhere on the body.
"Active herpes can also be spread," Dr. Chadha says, "when gym equipment is shared continuously between people who have open lesions."
Despite the risks, however, Dr. Chadha says gyms are relatively safe—as long as the facilities and its members practice standard sanitary procedures like wiping down machines before and after each use.
"If you continue to practice the safety measures that you learned and re-learned during the pandemic—using hand sanitizer, washing hands thoroughly, covering nose and mouth when you cough and sneeze—then you greatly reduce your risk of getting sick," she says. "And remember to be respectful for others. Wipe down equipment, and stay home if you have any symptoms like coughing, sneezing, fever, chills and/or body aches. Staying safe and healthy is a team effort."
She also urges everyone to get flu and COVID vaccines. The latest bivalent COVID booster shots target new Omicron strains, while the flu vaccine—if administered around Oct. 1—should cover a patient for the bulk of the flu season.