Face to Face
What does your beard style say about you?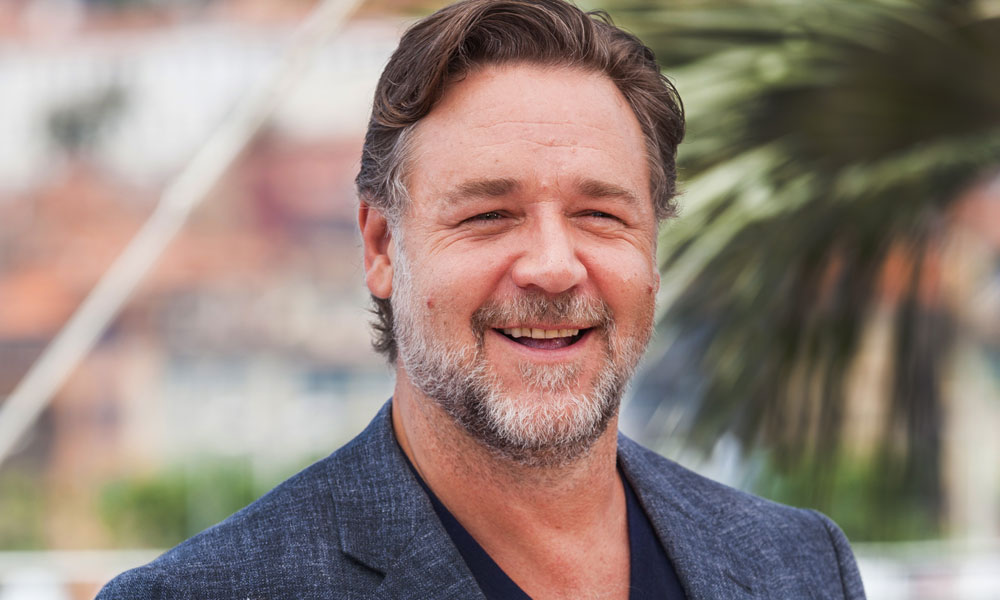 Sure, your tailored suit and designer shoes reveal your fashion chops. But don't forget to dress your best asset—your face! The way you wear a beard and 'stache shows your style too. Boy, that Abraham Lincoln had one great beard. Bet that thought never crossed your mind, but it's true—the 16th president of the United States was (and still is) a facial hair trendsetter: That fluffy beard (called a chin curtain) has been imitated time and again and has influenced pop culture, from Halloween costumes to websites. In fact, Honest Abe's style is still worn by gentlemen today; you'll see it on guys like young professionals, successful businessmen, star athletes, Hollywood A-listers and, of course, Bergenites. But it's not the only preferred look for 2017. Check out the following facial hairstyles and pick up a couple of hints from these Bergen County men on how to maintain them.
Long Stubble
How to achieve it: Allow your hair to grow for 1–2 weeks and keep it clean by using a trimmer or shaver. The length is typically 6 millimeters.
As seen on TV: Russell Crowe
Local look: Stephen Vitarbo, Montvale
Why did you grow it? It happened out of circumstance—we were on a trip to Tuscany about eight years ago when my electric razor broke. The beard continued to grow over the course of the next 10 days before we arrived in Venice where I could buy new grooming equipment. But the more it grew in the more I loved it, and the more my wife loved it.
What steps do you take to maintain it? I shape around the neck using cream and a razor. I let the hair on the chin grow a little longer but use an adjustable hair trimmer to keep the rest of the beard close to the skin.
Grower's remorse? My wife loves my beard when I keep it at a good length. But she'll let me know if I've trimmed it too much because the hairs will be sharp. If I get too close with the "porcupine hairs" she'll yell, "You're stabbing me in the face!"
Circle Beard
How to achieve it: Start by growing a reasonable amount of hair to avoid overtrimming or shaving. Create a circular shape using a razor or trimmer.
As seen on TV: Bryan Cranston
Local look: Darius Amos, Westwood
Why did you grow it? My face had been clean-shaven until I grew a mustache and beard for No-Shave November last fall. Once that month ended, I shaved the sideburns and formed the rest of my facial hair into the classic shape.
What steps do you take to maintain it? I use a double-edged safety razor to clear the hair from my sideburns and cheeks and to clean the area around the beard. And about once a week or as needed, I'll use barber shears to trim the hair so it's a manageable (and less itchy) length.
Grower's remorse? I didn't realize that my beard would have so many gray hairs. I used a hair dye on it just once, but I've since embraced the salt-and-pepper color.
Medium Stubble
How to achieve it: Keep your hair trimmed to 3–5 millimeters long. It adds a scruffy look and the right amount of manliness.
As seen on TV: George Clooney
Local look: Vince Tillona, Wyckoff
Why did you grow it? A former boss at Citibank had a beard, and the rest of the team thought we should grow them too, kind of as a joke. So when our boss came back from vacation, we all had them. That was in 1986, and I've had a beard ever since.
What steps do you take to maintain it? I use a beard trimmer as well as a short comb for the sides and a longer comb for the chin to give it some shape. Otherwise, it looks like I have no chin.
Grower's remorse? It's not as full as I'd like. But without the beard, my face would look like a baby's [butt]. So it's staying because without it I lose most of my business intimidation factor!
The Bandholz
How to achieve it: Patience. Put away your razors and scissors— shaping and cutting usually begin after seven months.
As seen on TV: Jake Gyllenhaal
Local look: Pete Konikowski, Wyckoff
Why did you grow it? I attended Don Bosco High School, where you aren't allowed to have facial hair. Shaving always gave me razor burn and made my skin itchy, so I let the beard grow as soon as I graduated. It took about a year for it to reach its maximum length, which was 6 inches.
What steps do you take to maintain it? I love how it looks naturally so I don't do more than an occasional trim. I massage coconut oil into my beard and face when they feel dry.
Grower's remorse? Having a big beard has its problems, particularly for me since I'm a chef. Fire is a problem: During a barbecue last summer, oil had caught fire and burst when I opened the grill. I wasn't hurt, but the bottom of my beard was singed.
Full Beard
How to achieve it: Genetics comes in handy, especially if hair grows all over your face. Let hair grow until medium stubble forms then shape it with a razor to keep it even.
As seen on TV: Ben Affleck
Local look: Nick Elefther, River Vale
Why did you grow it? I started losing the hair on my head about five years ago and I thought, "I have to have hair somewhere." So then I tried growing a beard, and luckily it worked out.
What steps do you take to maintain it? To keep it soft, I use beard oil, shampoo and conditioner. A beard brush comes in handy too to tame it when it gets out of control. Once a week, at a minimum, I'll use a beard trimmer and scissors to trim the hair.
Grower's remorse? Now that I have the beard, it's become part of my identity. When I'm cleanshaven, no one recognizes me. I'm a teacher, and my students freak out when I don't have it.