Faces of St. Peters: Steven Palder, M.D.
A talk with Dr. Palder, a pediatric surgeon.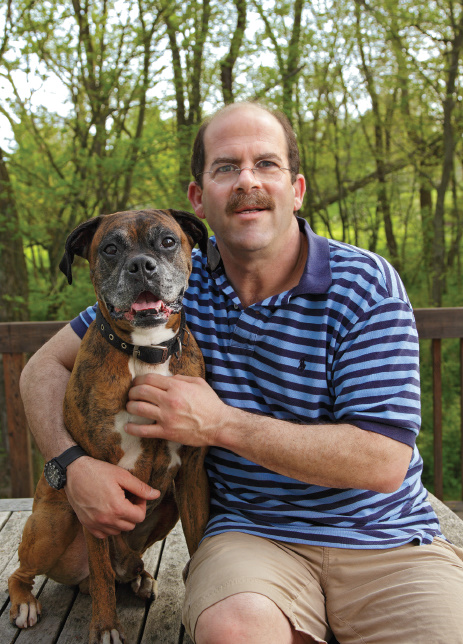 WHILE STUDYING TO BE A PHYSICAL therapist, pediatric surgeon Steven Palder, M.D., found he was more interested in medical treatments than in rehabilitation. So he started medical school in Belgium and then graduated from the University of Maryland Medical School. He interned at the University of California Davis Medical Center, then completed research fellowships at Brigham and Women's Hospital in Boston and Children's Hospital of Michigan in Detroit, followed by a pediatric surgery fellowship at the Hospital for Sick Children in Toronto. A native of Washington, D.C., Dr. Palder, 59, lives in Hopewell. He is a single father with four sons, ages 19 to 26, and has been with Saint Peter's since 2003.
WHY DID YOU SWITCH FROM PHYSICAL THERAPY TO SURGERY?
I wanted to make decisions rather than carry them out. I am the sort of guy who likes to say, "Let's get it done." I chose surgery because surgeons are the decision makers. We have to be assertive. That suits my personality.
WHAT DREW YOU TO PEDIATRIC SURGERY?
It's the last bastion of general surgery. There are only about 500 pediatric surgeons in North America, and we can treat all types of problems. In one day I operated on a 1.5-pound baby and a 280-pound child. I often see things I have never seen before or haven't seen for years. I find that very challenging and stimulating. Also, I relate better to children than adults. I like their veracity. You have to tell it like it is with kids because they can tell if you aren't telling the truth and won't put up with it. I like the purity of children. That's why I have four kids—I would have had more if I could.
WHAT IS YOUR LIFE LIKE OUTSIDE THE HOSPITAL?
I read, go to art museums, work out at the gym, ride my bike—I do a lot of fitness stuff. Physical activity helps me unwind from a relatively stressful work environment.
---
Related Article: Faces of St. Peter's- Dr. Parmar