Fall Food Truck Festivals Coming To Bergen County
Support your local community and food truck vendors at these three food-centric events, coming to our towns this month and next.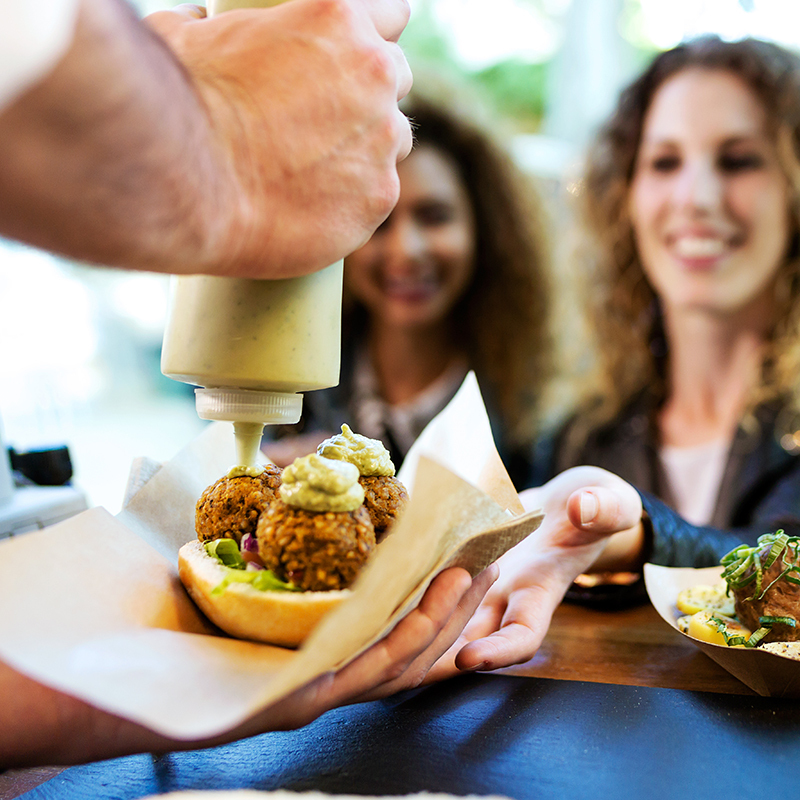 We love a good fall festival, complete with rides, food, live music, giveaways and photo ops of cute kids and pups jumping through big piles of leaves. But let's take a moment to chat about the food truck festivals, a whole new kind of seasonal party, where locally owned food trucks offering a variety of cuisines come out exclusively to feed a bunch of hungry residents. Does it get any better than that?
And now through the end of the month and into mid-October there will be a few food truck fests happening in Bergen County, each with something else to offer no matter your palate. Save the dates for these fall food truck festivals coming soon:
Saturday, Sept. 16, 11 a.m. to 7 p.m. Join the Ridgefield PBA Food Truck & Music Festival at Veteran's Field in Ridgefield for this food-filled day of festivities. 18 gourmet food trucks "headline" the event, including House of Cupcakes, Sandwich Freak, Hold My Knots and Taxi Cab Burgers. The event will also feature a kids' petting zoo and kids' zone, live music, 50/50 raffles and more family fun.
Saturday, Sept. 16, 11 a.m. to 5 p.m. Support The Hermitage in Ho-Ho-Kus at The Hermitage Food Truck Festival, which features live music, a beer garden from Five Dimes Brewery in Westwood and kids' activities like face-painting and a balloon artist. Food truck highlights include Kona Ice, Rolling Pita, Amanda Bananas and more. Admission is $5 for kids and adults 5 and over, which supports The Hermitage.
Saturday, Sept. 30, 11 a.m. to 7 p.m. Join the Fair Lawn community at Memorial Park for the Fair Lawn Food Truck and Music Fest, a benefit to raise money for the Fair Lawn rescue workers. Events here include kids activities like pony rides and mini golf, live music performed by 3 bands and 17 different food trucks such as Cousins Maine Lobster, The Lomo Truck and Uncle Sals. Admission is $5 for adults and kids 6 and over, which supports the Fair Lawn first responders. Also bring a non-perishable canned or boxed item to help support the food pantry.
Which food truck festival will you be going to? Tell us on Instagram @bergenmagnj.