Family-Friendly Events In Bergen This Weekend
From carnivals to concerts, there are several must-attend activities and events for all in Bergen County.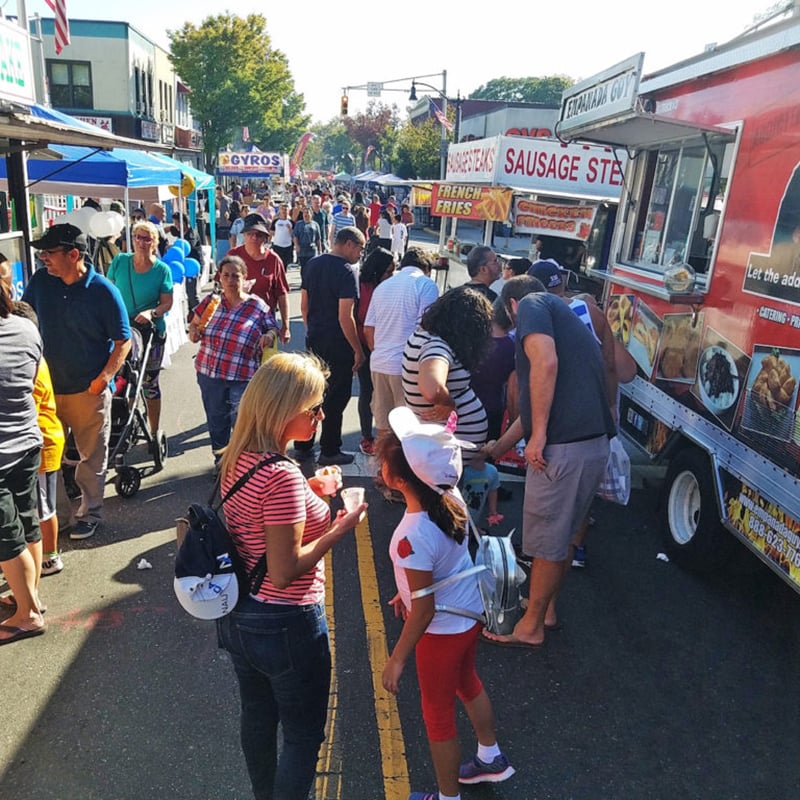 Our daily schedules are about to get a tad bit busier as Labor Day and the first day of school quickly approach. For those who aren't quite ready to leave the lazy days of summer behind, however, there are still plenty days ahead for family fun—even if you don't have a vacation or day trip on the agenda. And even better news for Bergenites is there is a full docket of activities and events right outside our doors.
Below are a half-dozen family-friendly activities worth checking out this weekend.
St. Philip Festival, Saddle Brook, Aug. 19–21. The 63rd annual event takes place at St. Philip Church, 488 Saddle River Rd., and features everything you want in a summer carnival: rides, games, raffles and plenty of food. The fun starts at 6 p.m. on Friday and at 5 p.m. on Saturday and Sunday. Proceeds from the event will benefit the church.
Crestwood Lake Concerts, Allendale, Aug. 19 & 21. Two outdoor concerts are happening this weekend at Crestwood Lake, featuring Blend on Friday night and a Frank Sinatra tribute on Sunday. The free concerts start at 7 p.m.—guests should bring blankets, lawn chairs and their dancing shoes!
Fiesta in America, East Rutherford, Aug. 20. One of the largest indoor Filipino festivals will take place at the American Dream mall, showcasing cultural activities, entertainment and, of course, food. Opening ceremonies are slated for noon.
Summer Stage, Paramus, Aug. 20. Z100 radio hosts Maxwell and Crystal will host the final live podcast at Garden State Plaza (near Shake Shack on level 2) starting at 2 p.m. Saturday's guest will be TikTok star Jax. Admission is free, but RSVP is recommended as seating is limited.
Elmwood Park Flea Market & Collectible Show, Elmwood Park, Aug. 21. Head to the borough's recreation field on Market Street for a day (9 a.m. to 5 p.m.) of browsing and buying. More than 50 merchants and exhibitors will be selling new items, crafts, collectibles and more. Food vendors will keep you fueled for a full day of shopping.
Budgie Exhibit, Paramus. Get up close and personal with more than 300 bright blue and green budgies at the Bergen County Zoo. Visitors can walk through the enclosure and feed the friendly birds, which are part of the parrot family (yes, they can mimic human speech, so listen closely). The zoo is open every day from 10 a.m. to 4 p.m. Zoo admission is $4 for adults, $2 for kids ages 3 to 14, $1 for seniors ages 62 and older and free for children under 3 and active military. Entry to the budgie exhibit is an additional $2.