FASHION FORWARD
It is time to make a statement. Reuse, renew, and reinvent your wardrobe for Fall 2011 and get the scoop on the latest trends!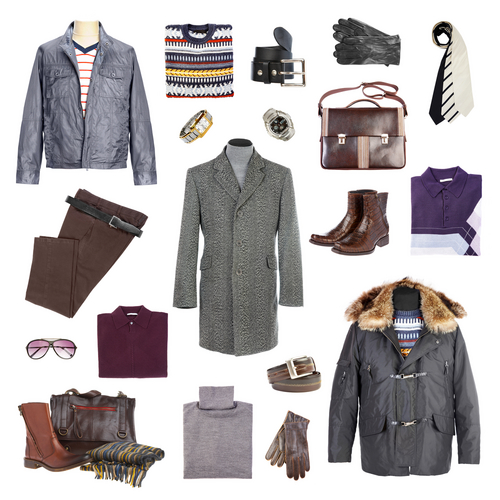 While it is never too early to be looking at upcoming trends in the fashion world, it may be for the people whose summer has just begun. However, it never hurts to be ahead of your time and maybe get a jump-start on thinking of your fall/winter wardrobe.
Sure, men's fashion seems pretty simple. After all, they only really have the basics: tops and bottoms; whereas women get to experiment with dresses and skirts, amongst many other pieces that can be added into the mix. Well it's time to make a change – a wardrobe change that is! This fall men can use accessories to spruce up their wardrobes, giving them numerous, distinctive looks while wearing the same key pieces.
Many Jersey boys are often thought of as Ed Hardy loving, tight t-shirt wearing, fashion impaired individuals (sorry Jersey Shore but you did give us a bad rep in the fashion department). So why not alter the worlds perception by taking a tip from the stylish men in Paris and Milan, straight off the catwalks.
Try mimicking their look, but you can start off by keeping it simple. As always velvet blazers and tailored trousers boast elegance, but accessories put this look over the top. It is style and knowing how to accessorize that truly separates a man from the pack. Try adding hats, scarves, ascots, pocket squares and bow ties to your wardrobe and start the fall off right.
Hats show different style and attitudes when paired with certain outfits. A popular hat we saw atop many models' heads, were Amish hats (Dior Homme, D&G, Lanvin, etc.). Scarves can transform your outfit from one look to another. These sophisticated additions to a guy's wardrobe can turn a laid-back look trendy, or a proper look suave. If you have the guts and feel like reinventing your wardrobe use subtle accessories like these to do the trick. Someone that may come to mind when picturing bow ties and ascots is the one and only, Scott Disick, from Keeping Up with the Kardashians. Although at times he may go over the top with it, the man does have style and his look is always sharp.
Layering is essential when it comes to fall fashions. Try throwing on the very popular double-breasted trench coat, which headed straight down the runway and directly into stores for the upcoming fall/winter seasons. You will see lots of neutral tones matched with colorful bright classics such as red, orange and purple in the upcoming seasons. Fur will also be warming many bodies this winter. This trend never goes out of style and we are seeing faux fur coats with different color or material combinations in our future. If full fur coats are too much for you, instead try a faux fur vest or some faux fur on your collar. Either way, be sure to have some fur somewhere!
(photos courtesy of esquire.com)

Lanvin Hermès Jean Paul Gaultier
It is time to make a statement. Reuse, renew, and reinvent your wardrobe this fall and shop for these looks locally:
SAL LAURETTA FOR MEN
621 Godwin Ave.
Midland Park

201.444.1666
sal4men.com
BENDINI
46 Dean St.

Englewood

201.569.6935
LA SCALA
30 W. Palisade Ave.

Englewood

201.541.1119
PAPILLON
224 Fairview Ave.

Westwood

201.497.6169

papillonmenswear.com
SOMETHING SOPHISTICATED
811 Franklin Lake Rd.

Franklin Lakes

201.485.7804

conquerstyle.com
VERO UOMO
26 E. Palisade Ave.

Englewood

201.894.1424

verouomo.com
VICTOR'S
55 E. Ridgewood Ave.

Ridgewood

201.670.5730
SOCIETY MEN

256 Westwood Ave.
Westwood
201.722.9300
societymen.com