Feel It in the Air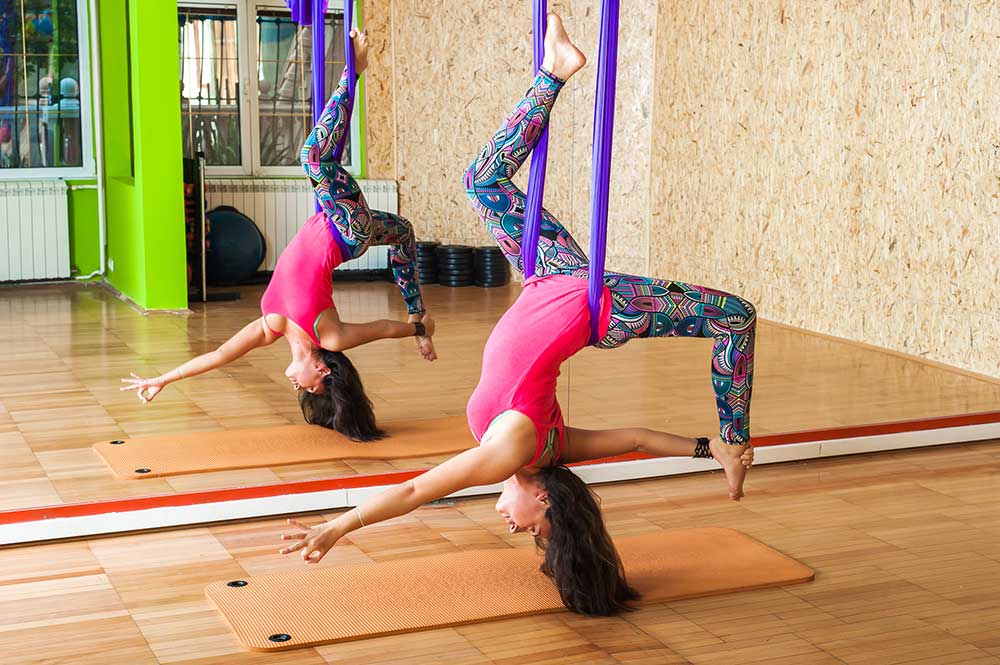 It's time to shake up your routine and elevate your exercise with a session or two of aerial yoga. Sound intimidating? It's not!
Also called anti-gravity yoga, the workouts combine traditional yoga poses (or adaptations of them) with the use of a hammock— and no, you're not napping in these hammocks! Holding poses like the one-legged king pigeon in these silky hammocks increases flexibility more than yoga on the ground, and because you're using your core to balance and stabilize yourself, your muscles will get a greater workout.
"It sort of makes you feel like a Cirque Du Soleil performer," says Alicia Marguiles, a 33-year-old Tenafly resident who has taken aerial yoga classes. "It works your muscles a lot, but it's not as difficult as it might appear."
Think you're ready? Visit one of these studios, which offer aerial yoga classes for all skills and ages.
Cool Hot Yoga, 32 Piermont Rd., Cresskill, 201.483.3025; coolhotyoga.com
Sukha Arts Center, 76 Schraalenburgh Rd., Harrington Park, 201.768.2455; sukhaarts.com
Tribe Body, 25 N. Spruce St., Ramsey, 201.818.3007; tribebody.com