Feline Friends
Arielle, a free-spirited and rare Pixie-Bob rescue kitty, is the real cat's meow.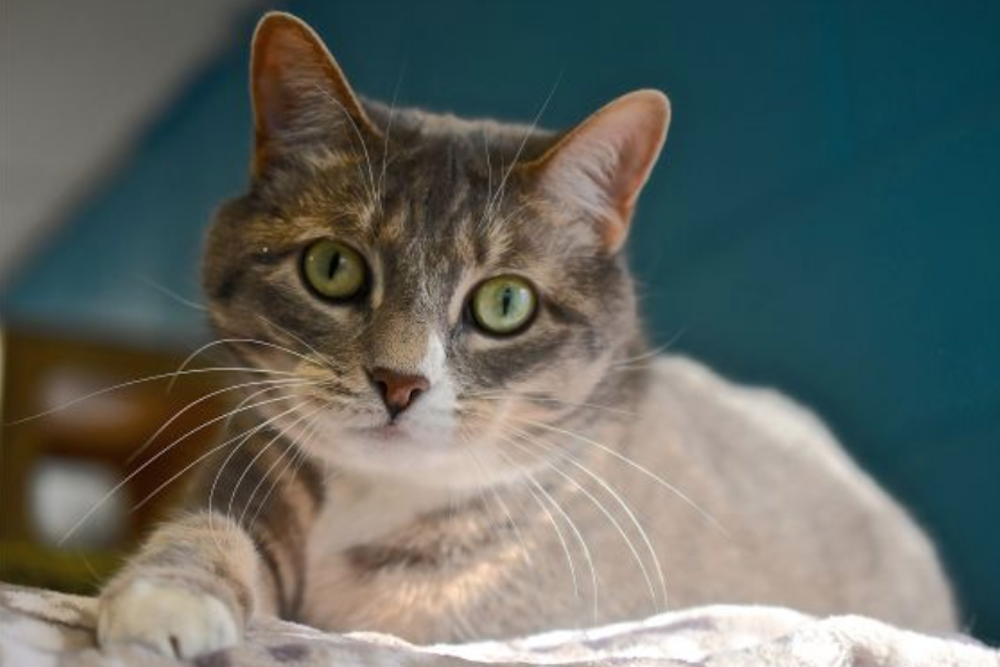 Photo courtesy of Ramapo-Bergen Animal Refuge, Inc.
Say hello to Arielle, a 6-year-old Pixie-Bob spayed cat from Ramapo-Bergen Animal Refuge, Inc. (RBARI) in Oakland! Arielle is a real beauty queen, with her gorgeous gray coat and bright green eyes that are always looking around curiously. Unfortunately, this pretty kitty's road to rescue was not an easy one. Prior to arriving at the shelter, Arielle was in a home where both she and her previous owner were the victims of domestic violence. After her previous owner realized she would be unable to properly care for her furry friend any longer, Arielle was surrendered to the shelter with high hopes that she would find a new family to show her both love and safety.
Mimicking the same free-spiritedness as the Disney princess with whom she shares her name, Arielle is an independent little rascal who loves to explore on her own. Her bobbed tail is an indicator that she is of the Pixie-Bob breed, a rare genus of felines believed to be descendants of a bobcat and a stray housecat. According to RBARI, she is the perfect cat to cohabitate with families that already have another cat at home. This sweet girl is about to celebrate her 6 ½ year birthday, and what better gift could you give her than the love of a forever family?
If you think you're the perfect pet parent for Arielle, go to rbari.org or call 201.337.5180 to start the adoption process.