'Field' Trips
Which of these educational destinations fi ts your family's passion?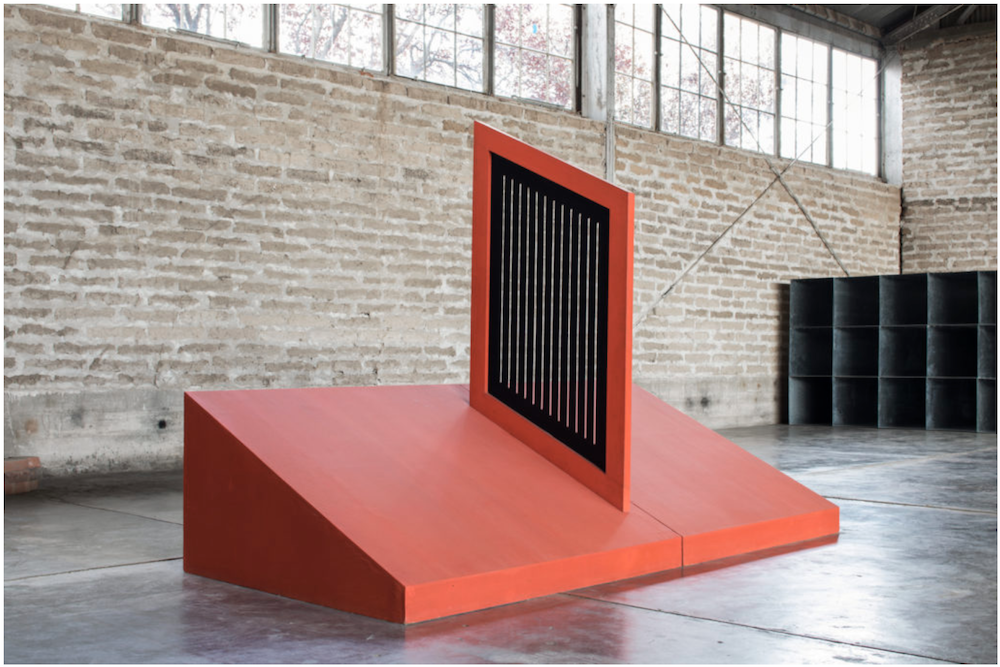 It won't be long before the classroom beckons. But who says that school has a monopoly on knowledge? Here are a half-dozen travel destinations that can teach you plenty without taking attendance. Whether you're making the most of late summer or planning a family getaway for fall, these spots—keyed to six areas of interest so you can choose the subject you'd like to "major" in—offer an enriching travel curriculum. Now, just in case there's a test, pay close attention to the fun!
For Art Lovers…
Marfa, Texas
This west Texas desert town half the size of Ho-Ho-Kus has achieved mythical status among art and music scenesters from both coasts. Named for a Russian character in a Jules Verne novel, it has a down-home, relaxed vibe that keeps it from becoming the least bit pretentious. Visual and contemporary art fans will appreciate that Marfa serves as a giant art exhibit. The Judd Foundation, which preserves the work of the late Marfa pioneer, artist and educator Donald Judd, offers custom-guided tours of the artist's studios and workspaces around town, and you can spend time studying select sculptures by Marfa's biggest names in minimalist art. If you're traveling in the fall, the Judd Foundation will host "open hours" when visitors can learn about Judd's (and Marfa's) role in the minimalism movement of the 1960s and '70s. While in town, visitors can turn their Wild West inspiration into art at Workshops Marfa, a crafting center that teaches classes on everything from repairing Japanese pottery to accurately painting detailed landscapes of south Texas.

For History Buffs…
Boston, Massachusetts
Stop the presses—Boston is historic! OK, so you knew that, but did you know how hands-on history can be? Head to the harbor and climb aboard the Boston Tea Party Ship and Museum, where you can participate in the "Destruction of the Tea" program, throwing actual tea parcels overboard and learning all about the protests against "taxation without representation." For more historical fun on the water, hop onto the U.S. Navy's oldest commissioned ship that's still afloat, the U.S.S. Constitution, for a historical cruise around the harbor that offers incredible views of landmarks such as the Bunker Hill monument and the Old North Church. After docking, roam around the U.S.S. Constitution Museum to explore exhibits on the War of 1812, the ship's crew and artifacts from the sailors who inhabited the vessel. For an adults-only itinerary, end your evening with a Boston Crawling pub crawl that includes a guided tour of major American Revolution sites and historical taverns—along with sips from the best of Boston's local brews.

For Science Geeks…
Huntsville, Alabama
Prepare for an out-of-this-world vacation when you travel down to the U.S. Space and Rocket Center in Huntsville and enroll the whole family in Space Camp! A dream destination since 1982, the Family Space Camp Program invites your crew to get a firsthand look at a rocket's journey from design to engineering to blastoff. Learn what it's like to experience astronaut boot camp with a simulation mission, realistic operations training, rocket construction and an all-encompassing history lesson on the nation's space program. Set off on your three-day mission to Rocket City and learn about the behind-the-scenes work it takes to run a real rocket launch and discover what the pros experience in residence at the International Space Station. Space Camp also offers an Aviation Challenge Camp Program for families who are eager to learn about the power and art of aviation, which includes fighter pilot simulations, a lesson in flight survival skills and a historical overview of the advancements in flight. (If you want to sound like a native, go easy on the "ville" here—it's more like "Hunts'v'l.")

For Animal Lovers…
San Diego, California
Anyone with even a passing interest in wildlife should someday check out the more than 3,000 species at the San Diego Zoo, the most visited zoological reservation in the United States. But for the true zoologists at heart, the San Diego Zoo offers upgraded experience "packages" that take visitors behind the scenes to learn about—and participate in—the care of animals. If you've ever wondered what the critters do after the zoo gates close, the "Animals in Action" package allows ticket-holders to feed, touch and learn facts about animals that are not available for viewing by general admission. For a truly immersive behind-the-scenes encounter, the five- or eight-hour Exclusive VIP Experience package grants you a personal tour guide at the zoo, complete with special access to off-exhibit areas, a sit-down meal inside the park and personal interactions with creatures big and small.

For Foodies…
Gazelle, California
Put away the canoe and sharpen your butcher knife— this isn't your childhood camp experience. Welcome to Meat Camp, held at Belcampo Farms in Gazelle, a small "censusdesignated place" in northern California's Siskiyou County that's home to a modest population of roughly 70. Covering about half a mile of land, Gazelle's sparse homesteads and desert landscape provide the perfect backdrop for a retreat in which foodies spend three days learning the secrets of how to butcher, prepare and enjoy fresh meats. It's a rugged, stripped-down culinary experience like none other. Camp out for three days and two nights in a luxury-style tent in one of the quietest, most surreal locations in the Golden State. Also on offer are upgraded glamping (glamour camping) options on Belcampo's orchard. The workshop covers info about animal welfare-approved and organic farming, and you can develop knife skills that are sure to impress future dinner guests. Enjoy this long, unplugged weekend away as a couple, with your whole meat-loving family or even as an adventurous and gritty spin on a girls' getaway.

For Sports Fanatics…
Park City, Utah
Grab your skis and parka when you head out west to Park City's pro-approved slopes for a trip that is sure to improve your shred. The Mahre Training Center at Deer Valley Resort is run by former Team USA Olympic medal-winning skiers (and twin brothers) Phil and Steve Mahre. Here you can sharpen your skills and train alongside other Olympic medalists in an exclusive ski camp. With options for three- or five-day excursions on the slopes, your registration includes daily ski instruction, training by professional skiers and a video analysis with a critique from world-renowned coaches. After your day of expert-level ski practice, kick back in style at one of Deer Valley Resort's luxury inns and private lodgings. Warm up frozen fingers while at Fireside Dining restaurant or stop by Snowshoe Tommy's, Deer Valley's cozy coffee-brewing cabin.