Financial Health and Wellness: A Guide to Fiscal Health
Bergen Health & Life magazine presents a financial health and wellness guide.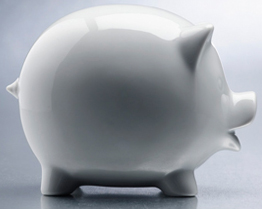 Now is the right time to think long term.
Today, an important part of planning for the future includes preparing for the possibility that you, your spouse or a parent may require long term care.
Will you live a long life?
Longevity dramatically increases the odds of needing care. Long Term Care can affect the quality of your life and those who provide the care – emotionally, physically and financially. If you will require care someday, you want to make sure money is available to allow you and your family to enjoy the best quality of life possible.
Community Bank of Bergen County

Community Bank is a small, fiscally responsible bank that has been providing superior financial solutions— with personalized service—to meet the diverse needs of the Bergen County community since 1928. They have helped thousands of people reach their financial goals. The bank's responsive management team exemplifies banking the way it used to be. A personal meeting with Peter A. Michelotti, the bank's President and CEO, is literally only a phone call away.
LOCATIONS
12-79 River Road, Fair Lawn | 201-791-0101
210 Rochelle Avenue, Rochelle Park | 201-843-2300
125 West Pleasant Avenue, Maywood | 201-587-1221
517 River Dr ive, Garf ield | 973-478-6633.

David Pollack and Rebecca Smerek
The team of professionals at Wealth Financial Group is dedicated to helping you make informed decisions to achieve the financial freedom and life goals you desire. No matter what stage of life or financial state you're in, having a financial strategy is an important part of everyone's life. They live and are active in the Bergen County community, and make their goal to give clients the appropriate tools to understand their financial possibilities.

MetLife | Mack-Cali IV | 1st Floor
61 S. Paramus Road, Paramus | 201-226-3312
WEBSITE
Joseph Rivara Certified Financial Services, LLC

With 15 years of solid experience, Joe Rivara is uniquely qualified to guide individuals, small businesses and corporations through all aspects of their wealth building and estate planning needs and goals. By leveraging his—and that of Certified Financial Services— experience, in-depth knowledge and understanding of financial services, insurance, retirement plans and other tools, Rivara can help build an effective, secure financial foundation for his clients.

52 Forest Avenue, Paramus | 201-843-7700
WEBSITE
North Jersey Community Bank

A person's financial health is almost as important as his or her physical health. At North Jersey Community Bank, the fastest growing bank in New Jersey, we care about our customers' financial well-being. We work with individuals and businesses to understand their financial
goals and to develop strategies that meet their needs. And, when unexpected developments occur and needs change, at NJCB, we work with customers to change course and identify new financial remedies.
Cresskill | Englewood Cl iffs | Hackensack
Fort Lee/Cliff side Park | Fort Lee
Ridgewood | West New York
201-816-8900
Scipione Wealth Advisors

Scipione Wealth Advisors, Inc. is a boutique firm that specializes in helping individuals and small businesses identify their financial goals, implement strategies to accomplish them and monitor progress until attainment. They provide a personalized, hands-on approach to ensure that details and "big picture" needs are addressed with an attention to detail as well. As both a Certified Financial Planner® and a Certified Public Accountant, Louis T. Scipione provides a myriad of financial,investment, insurance and estate planning services.
13-15 Broadway, Fair Lawn | 201-703-8800
WEBSITE