Finding The Sweet Spot
15-month-old Milly gives her furry best friend, Kaylee, a much-welcomed tummy rub at their Franklin Lakes home.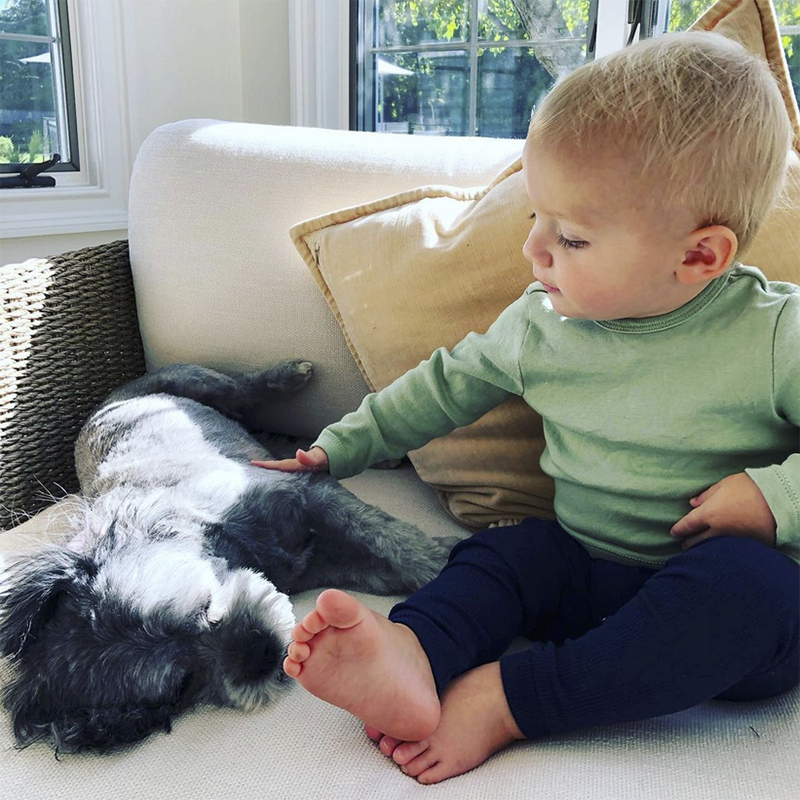 Kaylee's been top dog in her Franklin Lakes home for a while, but the 9-year-old shorkie didn't seem to mind when mom Sarah Taylor introduced the pup to her new human sister, Milly. Now 15 months old, Milly spends most of her days trying to pet Kaylee, though sometimes she "pats a little too hard," Sarah says. But last week, mom took this sweet photo of her daughter being ever so gentle with Kaylee. "She was enjoying a welcome belly rub on the first cool day of fall," mom says. For more of what's going on around Bergen County, follow us @bergenmagnj.