For Art's Sake!
Before heading indoors for art, take a walk through the open-air galleries of these outdoor museums.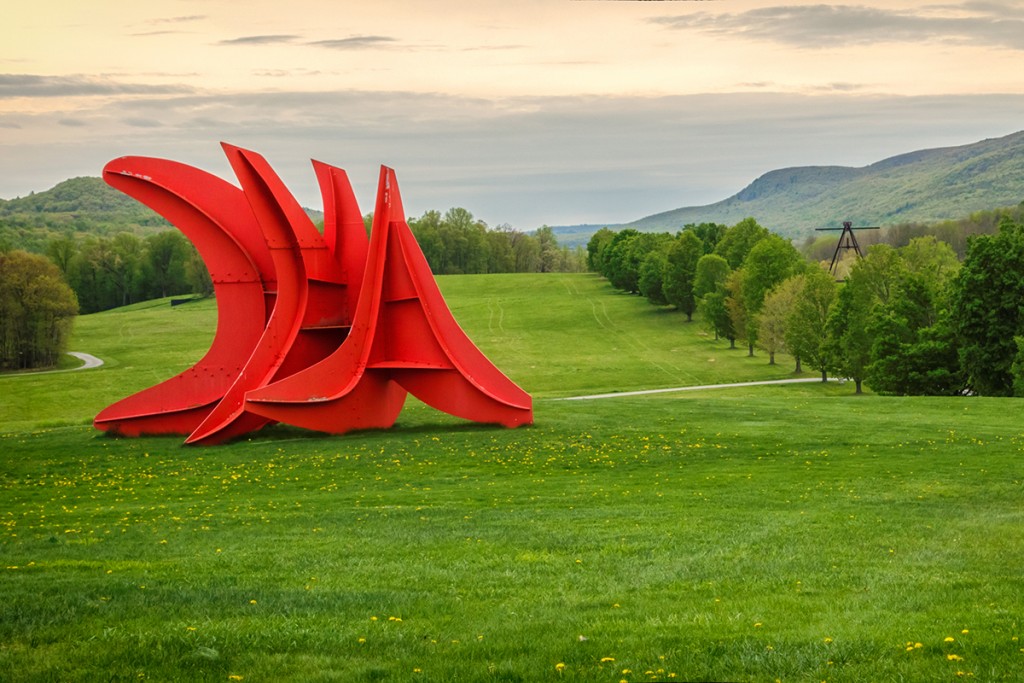 The art-deprived public has been waiting all summer for this weekend, when two of Manhattan's most iconic cultural centers—the Museum of Modern Art and the Metropolitan Museum of Art—reopen after a five-month shutdown. Admission to each is by timed ticket only, and all will operate at limited capacity. Restrictions, of course, are in place for safety reasons, but they could spell an even longer wait time for those who've been standing by patiently.
But here's some good news for those who can't score immediate entry into the NYC museums: There are several outdoor art options on this side of the river, and a couple of memorable ones right here in Bergen County. If you haven't seen any of the following foursome, be sure to put a trip to one (or all) of them on what remains of your summer agenda.
Erika and David Boyd Sculpture Garden, Leonia. This quaint sculpture park curated by Sculpture for Leonia is located in the heart of the borough, which over the years has become known as an artists' community. Eclectic and innovative pieces fill the space, and the town has expanded its display: Additional sculptures are located throughout Leonia, making a stroll along the quiet streets almost as enjoyable as a walk through a museum hall. Admission is free.
James Rose Center, Ridgewood. A hidden gem across the street from Ridgewood High School, this award-winning facility highlights landscape art and garden design. A collection of sculptures and water features grace the outdoor area, while those venturing indoors can observe Rose's pioneering architecture. Admission is by appointment and is $10 per person, $5 for children under age 12.
Grounds for Sculpture, Hamilton. Yes, a drive out to this Mercer County park is a hike, but it's worth the trip. Scattered throughout the 42-acre site are nearly 300 contemporary sculptures contained within landscaped environments—talk about a unique canvas! Tickets must be purchased online and are $18 for adults, $15 for seniors and $10 for ages 6–17. All indoor galleries are closed.
Storm King Art Center, New Windsor, N.Y. (pictured) A true open-air museum, the site reaches nearly 500 rolling acres and contains several dozen modern and contemporary sculptures. Tickets must be purchased online and are priced per vehicle. Like the Grounds for Sculpture, indoor galleries are closed.