For Love of Amarone
Thanks to an impassioned vintner's update, this wine is no longer just for dessert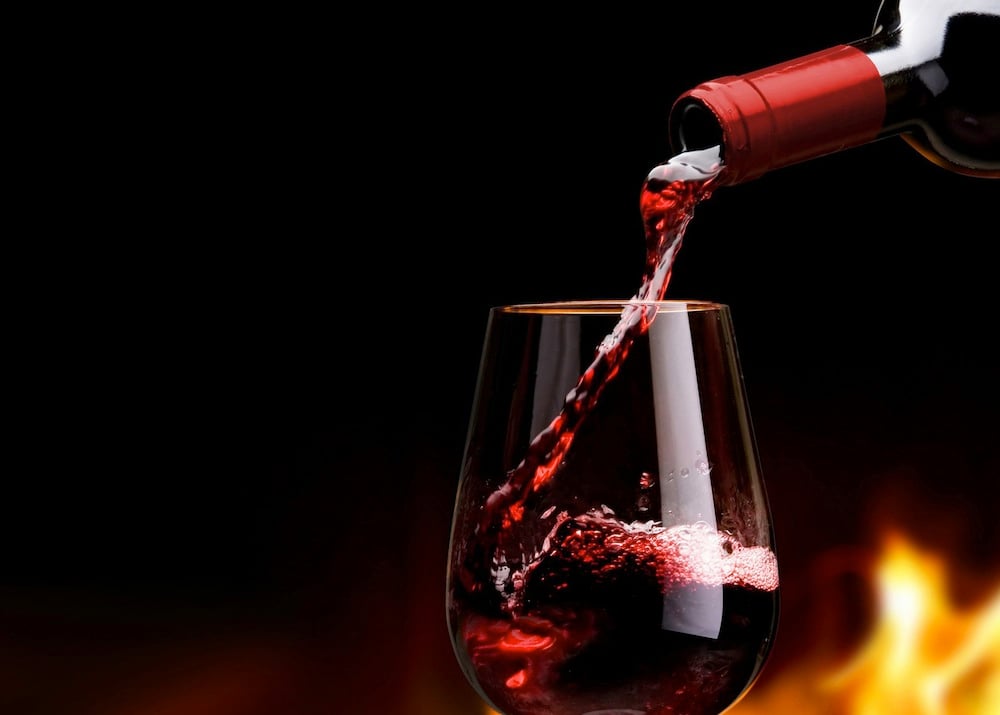 Like Romeo and Juliet, this is a love story set around Verona. It unfolds in the vineyard-latticed hills of Valpolicella, the prized grape-growing region just outside the city. Its central players are Sandro Boscaini, a venerable septuagenarian vintner, and his passion project, Amarone, the voluptuous red wine that stole his heart.
Growing up on land his forebears had acquired in the late 1700s, Boscaini lived with his family in a three-story Valpolicella home infused with the aromas of fruit and fermentation. Grapes dried on bamboo racks in the attic. Wine aged in barrels in the vaulted cellar. Boscaini's father, Guido, a sixth-generation winemaker, adhered to practices that dated to the ancient Romans, who left grapes to desiccate for months on end before pressing the near-raisins for their concentrated juice. The drawn-out drying process, known as appassimento, gave rise to rich, full-bodied wines, high in alcohol, deep in color—the characteristics of Amarone, whose literal translation from Italian is "big bitter," a reference to the wine's pleasant, bitter cherry notes.
"At every family dinner when I was young, conversations revolved around wine," Boscaini says. "Amarone was a part of daily life."
Except that in those days no one called it Amarone. Italian wine authorities didn't recognize the name until 1968.
As Boscaini came of age and assumed a leading role at the family winery, Masi Agricola, his region of Valpolicella remained better known for light, easy-drinking reds. Even in the 1970s, when Amarone started making splashes in the market, it was typecast as a sweet, post-prandial wine best suited to cheeses and desserts. Partly, it deserved that reputation.
"I'm old enough to know the Amarone of the past, and it was almost like a port," Boscaini says. "But just as a person can change to please someone he or she loves, a wine can change. That's what I wanted for Amarone—for it to be the finest expression of the wine it could be."
Throughout the 1980s, Boscaini and his colleagues fine-tuned their approach, aiming to retain Amarone's beloved full figure and velvety finish while toning down its heavy-handed features. Their updated methods respected the old ways. Appassimento remained central to the process, but the drying time was shortened, and desiccation now took place in moisture-controlled lofts to reduce humidity and unwanted molding. New strains of yeast were used for cleaner, fuller fermentation, eliminating residual sugar. The result was better-balanced Amarone, still lush and elegant, but more food-friendly.
"We'd created what I'd hoped for," Boscaini says. "A modern wine with an ancient heart."
To open a bottle of 2008 Masi Costasera Riserva is to delight in this blend of old and new. An Amarone with a classic Rubenesque body, it caresses the palate with a smooth but subtle touch. Fruit-forward in its dark-red cherry ripeness, it lacks any trace of cloying sweetness. It's a sensual encounter that lingers in the memory without stirring regret.
All around Valpolicella, Amarone producers have embraced this contemporary style. They include such notables as Quintarelli, an iconic winery that sustains the pioneering vision of the late winemaking legend Giuseppe Quintarelli; and Tenuta Sant'Antonio, whose stunning, silken 2008 Campo dei Gigli is an Old World wine updated for a New World day.
"For us, balance is most important," says Armando Castagnedi, one of four winemaking brothers behind Tenuta Sant'Antonio. "An Amarone should give you the sensation of ripe fruit without tasting sweet."
Unlike Romeo and Juliet, bound together to the end, today's Amarone pairs with all kinds of partners. No longer is it limited to chocolate or cheese. Sandro Boscaini enjoys it with risotto, roast duck breast or robust ragu.
"It's meant for sharing with friends and family over a hearty meal," says Boscaini, who sounds more like a possessive lover when he adds: "But it's also wonderful on its own."