Foraging For Fungi in Bergen County
Thanks to wet conditions, the elusive maitake mushroom, aka "hen-of-the-woods," has been popping up in woods and parks throughout the county.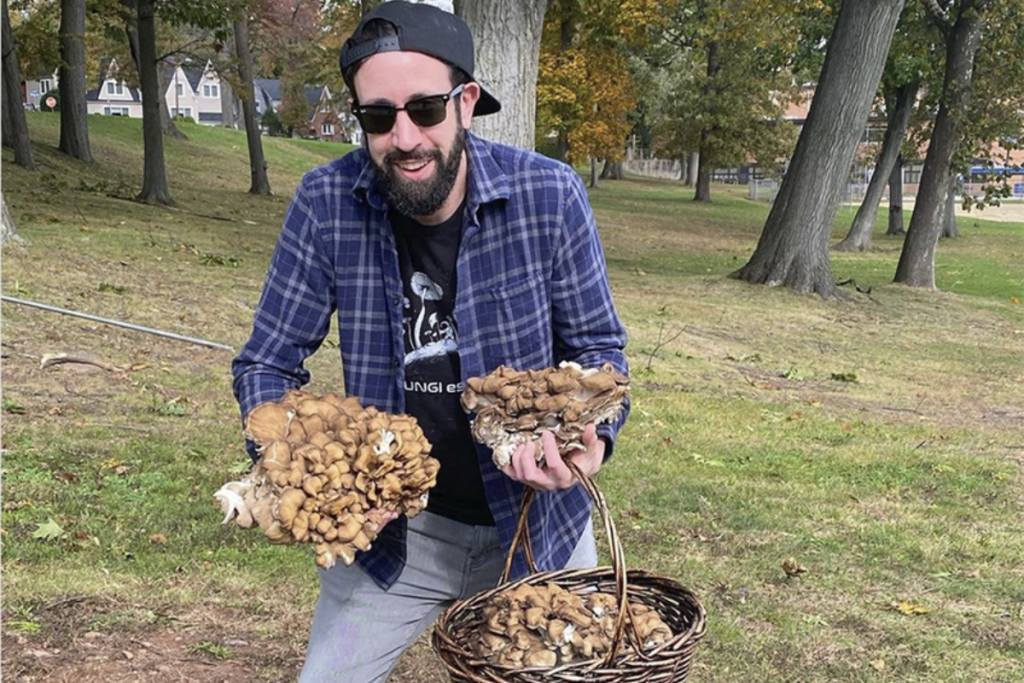 Many of us are quick to kick wild mushrooms when we see them growing on the lawn or in the garden—they're fungus after all. But some varieties are worth saving—and picking for later use in the kitchen. Known as the "hen-of-the-woods," maitake mushrooms often grow in our region in late fall and, thanks to their earthy and peppery flavor, make great accompaniments in soups, salads and other dishes. That's why Dan Greenbaum, a member of the New Jersey Mycological Association, was so thrilled when he made a big maitake discovery in a Teaneck park this week. He posted this photo on Instagram after his day of foraging, saying that people are often surprised that these mushrooms can be found here, "even in suburban Bergen County neighborhoods. There are so many wild mushroom species that grow locally that are quite delicious and exciting to find."  For more of what's going on around Bergen County, follow us on Instagram @bergenmagnj.
*Readers should note that Greenbaum is adept at identifying wild mushrooms. Always verify that food picked in the wild is safe for consumption.