Fred A. Puccio, D.D.S.
Midland Family Dental Care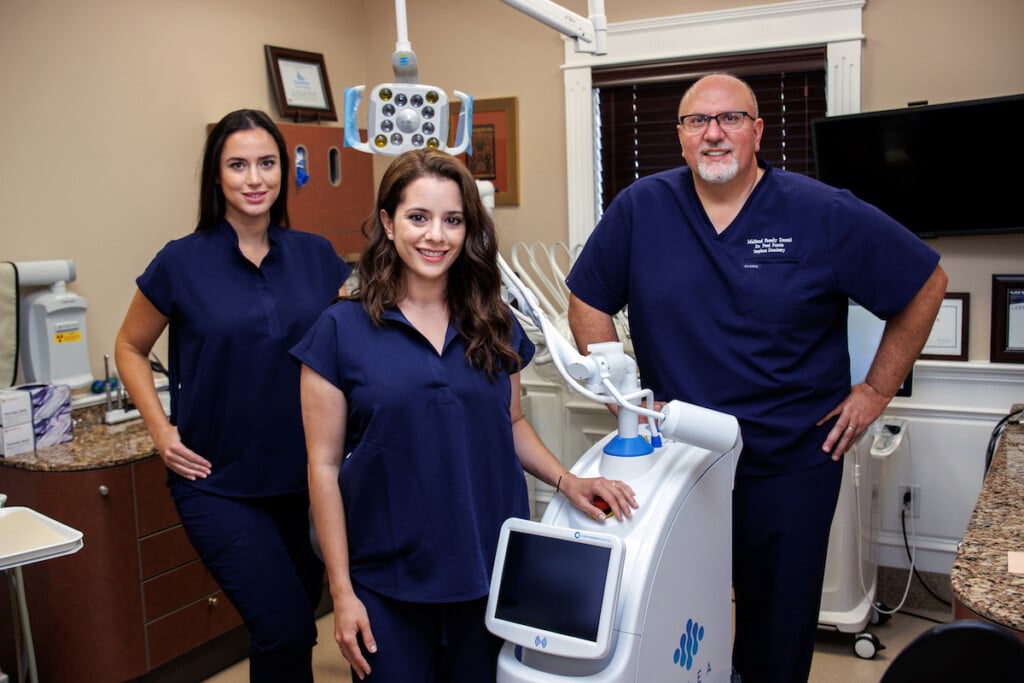 243 Morse Ave., Wyckoff, 201.485.8847 • 765 Midland Ave., Garfield, • 973.340.4484
www.midlandfamilydental.com
With two offices and an outstanding team of five dental professionals, including an endodontist and oral surgeon, Midland Family Dental Care will meet all your family's dental needs. For over 25 years, Dr. Fred A. Puccio has become one of the most respected names in the field. A leader in digital dentistry, Dr. Puccio is proud that "we provide the latest in cutting edge technology so that our patients receive the safest, most precise dental care available.
Midland Family Dental Care provides general dentistry, preventive care and a multitude of other services, including full mouth reconstruction, dental implants, root canals, complete smile makeovers, veneers, Invisalign, oral surgery, laser periodontal gum therapy, Botox, and facial fillers. In addition, a specialty of the practice, which is in high demand, is the diagnosis and treatment of sleep disturbances and sleep apnea from children to adults.
Dr. Puccio can restore a patient's mouth in just one day with either dental implants or porcelain restorations using Cad/Cam CEREC Technology, eliminating the need for messy impressions, temporaries, and multiple office visits. With the use of SOLEA, newest laser technology, they can restore a broken tooth or cavity without needles.
Dr. Puccio is pleased to offer Solea Sleep, a new laser therapy that provides relief for snoring. A 10-minute, one-time treatment, Solea gently tightens tissue in the soft palate, reducing vibrations that cause snoring.
Dr. Puccio attended New York University as an undergraduate, as well as NYU's College of Dentistry. Additionally, Dr. Puccio is an Adjunct Clinical Instructor at New York University College of Dentistry in the Honors Aesthetic Clinic, where he relays his extensive knowledge of new dental digital technology and how it applies to cosmetic dentistry.