Friday Night Lights at Pascack Valley
A Hillsdale photog snaps the Pascack Valley High School cheerleaders in mid-air during a recent football game against Bergenfield.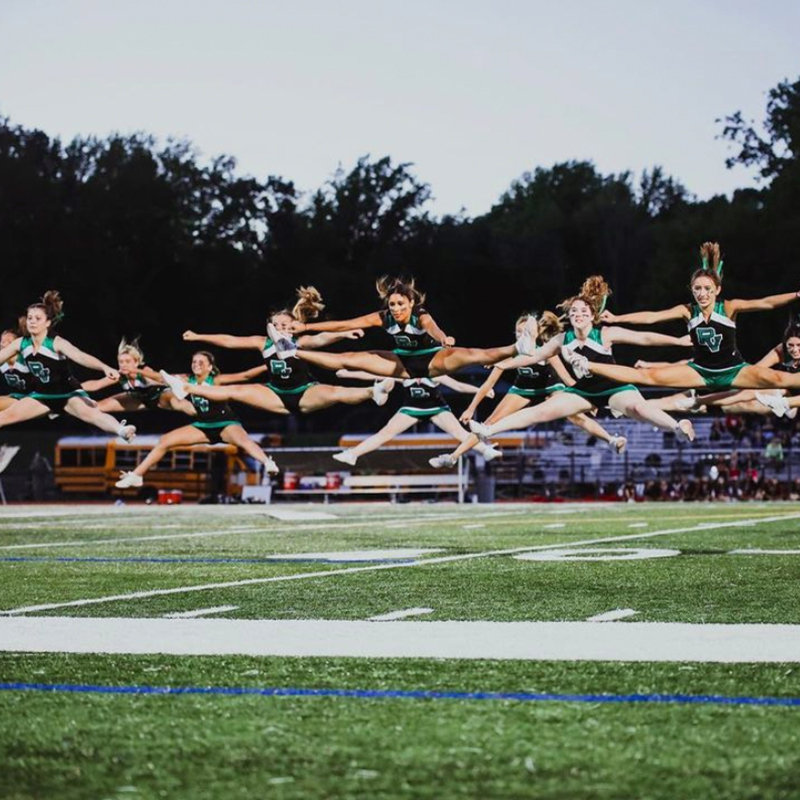 The atmosphere at high school sporting events is electric, and why not capture that energy via photography? That's what Ashok Ginde aims to do. He's a Hillsdale resident and photographer who snapped this action shot of the PVHS cheerleading squad during halftime at the Friday, Sept. 24 game against Bergenfield—Valley won 24-14! "I find the PVHS students and athletes very inspirational, as they chase their passions and dreams, something that adults need to be reminded of from time to time," Ginde tells BERGEN. "I love sports photography because of the action and emotion, and I'm a huge sports fan myself." Ginde also runs another Instagram account, @thisishillsdale, where he posts pictures and stories of Hillsdale residents to develop community pride. For more of what's going on around Bergen County, follow us on Instagram @bergenmagnj.