Fun For The Whole Family
A Glen Rock mom (of a human and a pup) shared this sweet, candid moment with her five-month-old son.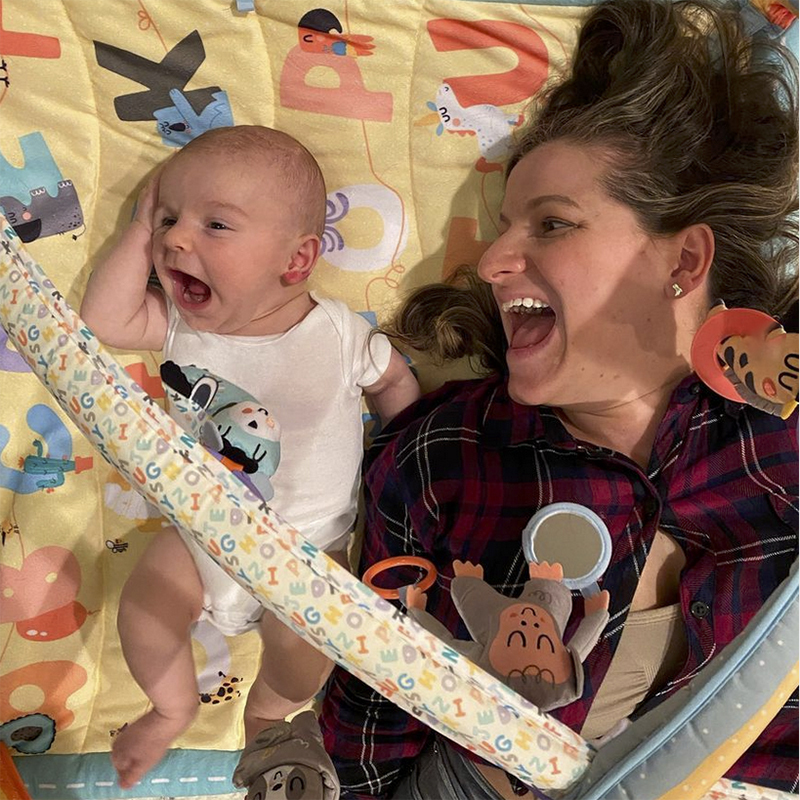 Like mother, like son! Missy Leviten of Glen Rock shared this sweet photo on Instagram that caught our attention. It's a picture of her and her five-month-old son, Jake, having fun on a playmat. "Jake seemed to think it was really funny when I got on the mat next to him," she tells BERGEN. "He's a very smiley baby in general but was feeling extra giggly that night." Another shot in the photo set, taken by Jake's dad, Dave, also features Nicky, the family's pug, getting in on the action. This is Leviten's professional Instagram account for her private practice as a pediatric speech therapist, but Leviten says that she likes to use her page to give clients a glimpse into her family life too. For more of what's going on around Bergen County, follow us on Instagram @bergenmagnj.