Funds to Feel Good About
Want to sleep well at night knowing your investments are making money while helping a cause you care about?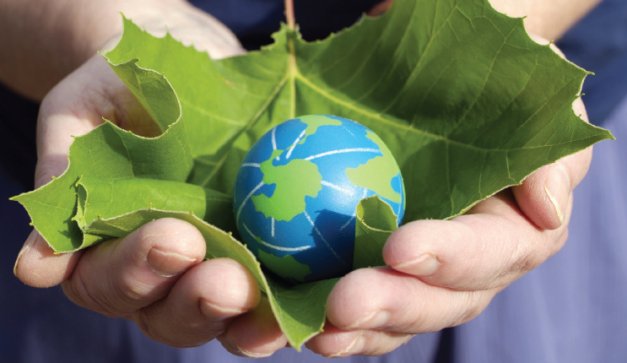 Maybe you go out of your way to buy locally sourced produce, clean your house with green products or support charities that champion environmental and social causes. But do your principles stop just short of your investment portfolio? Now more than ever, that doesn't have to be the case. Socially responsible investing (SRI) is a booming business in the U.S., with more than 100 mutual funds to choose from and a growing number of advisers catering to socially conscious investors. We asked Carole Laible, a Roseland resident and president of the SRI firm Domini Social Investments, for advice on putting our money where our morals are:
What makes an investment socially responsible?
There's no set definition, but Laible says SRI investments usually involve some or all of three practices: 1) Investment decisions influenced by social and environmental standards; 2) engagement with corporations; 3) community investment. The investment might be in an organization, company or fund that integrates positive environmental and social practices (such as green manufacturing, sustainability, community rebuilding and diversity in hiring) into its corporate policies or produces a product, like solar energy, that benefits the environment or the community. As an example, Laible offers Calpine, a corporation that produces about 40 percent of the country's geothermal energy and has one of the lowest overall emission rates among U.S. power companies. Still, "there are no perfect companies," she notes. An SRI investor or fund, for instance, can use ownership as a tool to improve a company's practices (through voting proxies, letter-writing campaigns or direct dialogue with management).
Do I have to sacrifice profit for principles?
The short answer: No. "At Domini, we don't believe that there is an inherent cost to responsible investing," says Laible—and the studies back her up. Twenty years ago, for example, Amy Domini created an index of 400 SRI companies to see how they'd fare against other stocks over time. As of June 2012, says Laible, the MSCI KLD 400 Social Index (formerly the Domini 400 Social Index) "has outperformed the Standard & Poor 500 over its lifetime, and also on a quarter- by-quarter basis more often than not."
How do I find sound SRI investments?
One way is to invest in an SRI mutual fund. (As with any such fund, be sure to check its investment objectives, risks, charges and expenses.) In addition to Domini, other firms that offer SRI funds include AHA, Calvert, MMA Praxis and Pax World. If you're not comfortable navigating the financial waters on your own, engage the services of a financial adviser. A growing number, including those at First Affirmative Financial Network and Veris Wealth Partners, specialize in SRI investments. And as demand for SRI continues to mount, many general investment advisers have become conversant in socially responsible products. But, Laible warns, beware of an adviser who suggests you just "make as much money as you can, then give it away."
Can investment choices really make a difference?
Just as the world we live in was shaped by the investment decisions of our parents and grandparents, the world our children inherit will be shaped, in good portion, by our own investment choices. Investing in community development financial institutions (CDFIs) such as credit unions and micro-loan funds, for instance, has a direct impact on financially underserved communities in the U.S. and around the world. In addition, the growth of SRI has forced corporations to be more transparent about their practices, as investors increasingly ask them the hard questions. "If the only message corporations receive is that their sole focus should be on quarterly earnings," says Laible, "that's the only thing they'll measure success by. But if investors start asking about how these profits are derived and what the cost is to society and the environment, corporations will start to pay attention to that as well." That change in focus would be likely to benefit us all.
Related Read: Quiz- What's Your Money Style?