Game On
With the fall high school sports season in question, student-athletes must find new ways to show colleges they're prepared to play.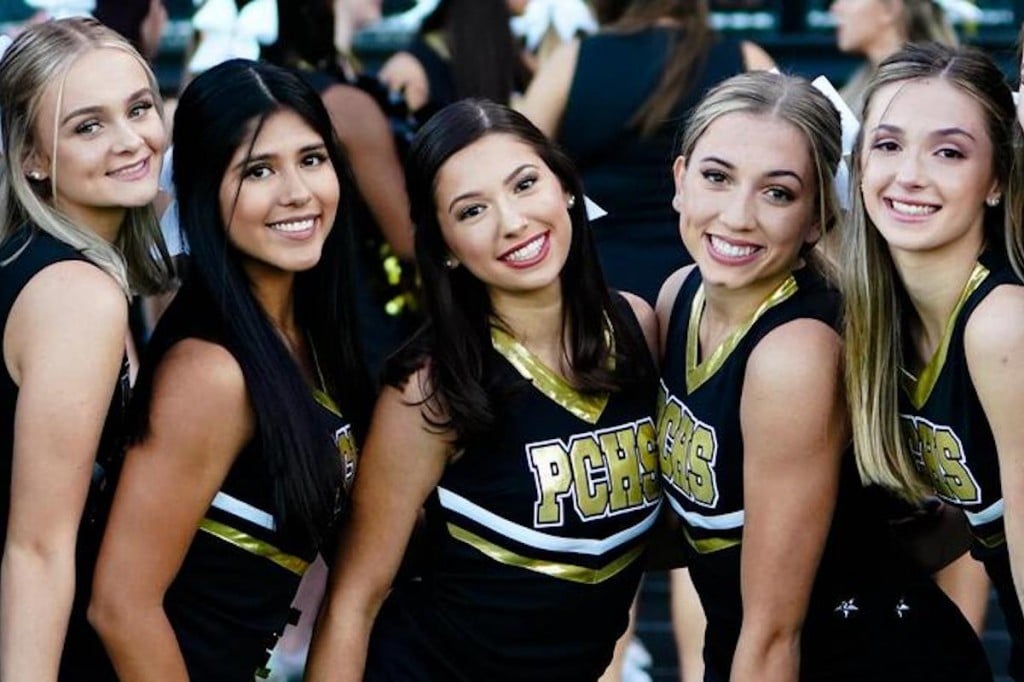 Nakia Griffin-Stewart was in his Tenafly home when he got the call in April: The Minnesota Vikings were on the line, inviting the former University of Pittsburgh graduate transfer to join the NFL team for training camp at the end of summer. "It was a childhood dream of mine," he told BERGEN this spring.
But dreams don't just happen. When Griffin-Stewart was playing at Tenafly High School, many of his friends and the school's support staff initially believed the football and basketball star wasn't getting enough attention from major colleges and universities. Following his heart as well as the advice of family, coaches and staff, he worked hard in his junior and senior seasons to secure a scholarship from Rutgers University. Then he played football there before moving to Pittsburgh for the 2019 season. (A graduate transfer is a student who's degreed but playing out his final year of eligibility at another institution.)
Of course, even those who are gridiron stars in high school and college don't all go on to the NFL. But there's a new wrinkle to the pigskin this year. If football is your ticket to college, it has become harder to get that ticket punched. The coronavirus, you know.
By their junior year, most four- and five-star recruits (the nation's top 300 players) have made enough of an impression to earn scholar- ship offers. But of course they play on anyway, sometimes in hopes of making a final appeal to recruiters. This year, however, with countless summer travel teams and workouts on hold and the restart of fall sports in question because of the ongoing pandemic, there are a lot of college hopefuls still in limbo. In the age of the coronavirus, many of today's high school athletes will need more than a solid effort on the field to take the next step.
COACHES COME THROUGH
The National Collegiate Athletic Association (NCAA), the organization that governs collegiate sports, has announced that it will enforce a recruiting "dead" period through August, meaning that all athlete evaluations, campus visits and face-to-face contact are prohibited. This phase also bans college coaches from watching students compete or from visiting high schools. Without those crucial tools—and without games and events to showcase their talents—student- athletes turn to highlight videos and recommen- dations to speak for them. This puts an extra onus on high school coaches.
"Coaches and athletes have had to rely on highlights from previous years," says Scott Langan, director of athletics at Paramus Catholic High School. "Our coaches are very passionate about their players, so I am confident that if there is no season or a shortened season, they will work twice as hard to find a fit for the kids who want to play in college."
Pulling together film and highlight reels isn't new for Brian Dunn, longtime head coach of the football team at the Northern Valley Regional High School at Old Tappan, but he admits the pandemic has thrown a wrench into typical recruiting efforts. "Recruiting is very different in the current environment," he says. "My role is to try and put college coaches and our student-athletes in contact with each other. Everything is done through social media, text and emails."
At Bogota High School, varsity football head coach Brian Appleton is assisting his student-athletes in a similar fashion. Social media has all but replaced in-person visits and has helped maintain constant communication, particularly with one of his top players, Ashanti Caviness. According to Appleton, the 6-foot-6 Caviness received multiple offers prior to the start of the pandemic, but he was still uncommitted at press time.
"There have been a lot of phone calls and texts with colleges to discuss him," Appleton says. "Twitter has become more relevant than ever in the communication process between coaches and coaches, as well as between coaches and prospects." He adds that some schools have legally skirted the NCAA rules by conducting virtual visits via FaceTime and offering real-time drone footage of their campuses. The NCAA also permits emails, direct messaging, Skype and Zoom meetings. "Recruiting has been very interesting since the start of COVID," Appleton says.
Unlike Caviness, Emily Surdacki wasn't recruited before the coronavirus. She is a rising senior on the Paramus Catholic girls' soccer team, and the pandemic either postponed or canceled all of her college visits. But university officials have been sympathetic. "In terms of recruitment, I was still able to keep in touch with potential colleges and their coaches, set- ting up Zoom calls and meetings and exchanging emails," she says. "Everyone has been very understanding about the situation at hand and very accommodating in making sure everything necessary gets done."
STAYING IN SHAPE
While coaches and administrators discover new ways to help college-bound student-athletes, the kids still have to put in the work. That means, despite social distancing orders and other safety precautions in place, they have to stay in shape and, when possible, compete throughout the summer and fall. Surdacki says she was "devastated" when the pandemic canceled her spring travel soccer team's season as well as the school's formal summer workouts. But that hasn't stopped her and her teammates from staying sharp.
"Due to COVID-19, we have been practicing virtually through Google Meet to ensure that everyone is on track for when our season does start up again," Surdacki says. "Virtual practices are held twice a week, and we focus on conditioning and ball control, essentially trying to keep everything as normal as if we were practicing together in person." In-person practices, she adds, were set to resume in July.
At Old Tappan, where the football team went 8–4 last season, Coach Dunn has been trying to keep his players on schedule too. "We have been staying in contact virtually with video conferenc- ing just as everyone else has," he says. "We have met on a number of issues over the past four months including academics, social issues and wellness. It can be a struggle to keep in contact and track kids down when you don't see them face to face as we are so used to in coaching. However, we are trying to evolve and do our best in the current climate to help our kids in their overall development."
By Darius Amos