Gatherings
Whether it's at a grand gala or charity concert, Bergenites always show up to support their friends and neighbors.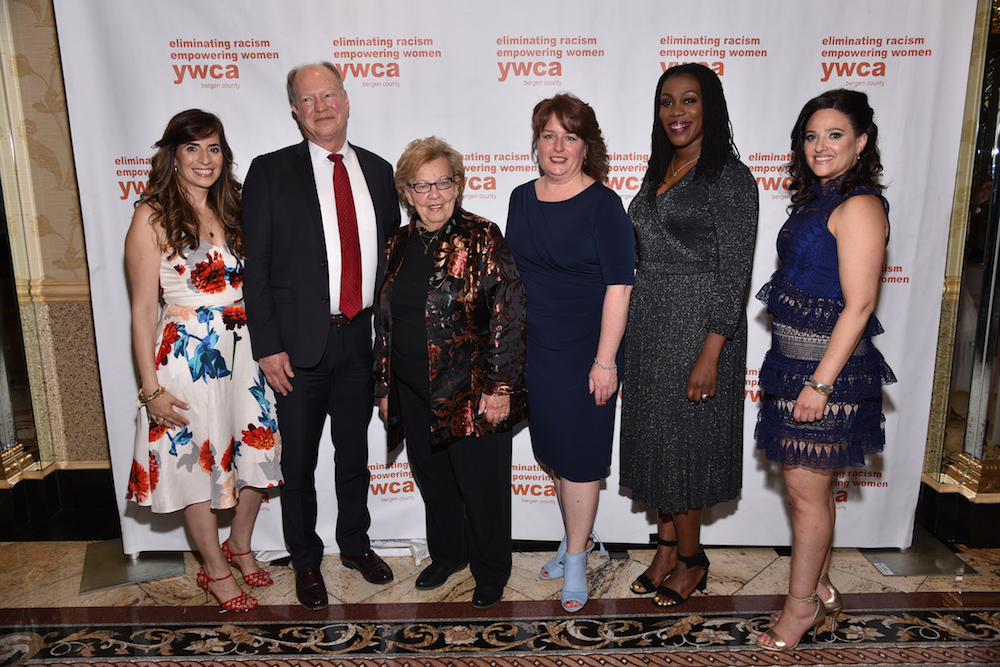 YWCA BERGEN COUNTY
The YWCA Bergen County in Ridgewood recently held its Walking the Talk Gala 2019 at Seasons in Washington Township. The event—which was hosted by WNBC's Pat Battle and featured dinner, dancing and auctions—honored state Sen. Loretta Weinberg, cancerfashionista.com founder Melissa Berry, Berkeley Research Group Managing Director Edwin Ordway, BD Manager Ellen Rafferty and author Tiffany Aliche.
ACADEMY OF THE HOLY ANGELS
Biology students in environmental science teacher Erica Pritchard's class at the Academy of the Holy Angels in Demarest raised 95 trout in their classroom and released them into the Saddle River at Rindlaub Park. The science lesson was part of the Trout in the Classroom program.
KAPLEN JCC ON THE PALISADES
More than 200 guests attended Lavish Lunches, a culinary adventure at the Tenafly-based JCC, to raise money for the organization's programs and senior services. Guests enjoyed a light breakfast, presentations and lunches of their choice served at area home and venues.
BERGEN VOLUNTEER MEDICAL INITIATIVE
Hackensack-based Bergen Volunteer Medical Initiative (BVMI) recently received a $2,000 donation from Atlantic Stewardship Bank. Funding will benefit programming at BVMI, which provides health care at no cost to qualifying low-income adults without health insurance.
APPLEBEE'S NEIGHBORHOOD GRILL + BAR
As part of the annual Bee-yond Teaching Essay Contest, Applebee's Neighborhood Grill + Bar in Garfield presented a $500 prize to Christina Carr, a teacher at Rainbow Montessori School in Clifton, and Jacqueline Alectoridis, the school's owner. One of Carr's students, Nyla Lockhart, nominated her for this year's award, which will be used to purchase teaching supplies for the 2019-20 school year.
HACKENSACK UNIVERSITY MEDICAL CENTER FOUNDATION
More than 500 runners and walkers participated in Hackensack University Medical Center Foundation's annual Susan Zabransky Hughes Memorial 5K in Saddle River. The event—which honors the life and memory of Hughes, who passed away of cervical cancer in 2011—has raised more than $2 million for the patients and programs affiliated with the hospital, including scholarships to the Hackensack Meridian School of Medicine at Seton Hall University.