Gatherings: Hackensack University Medical Center
Bergenites show their support for their neighbors at luncheons, fundraisers and other events.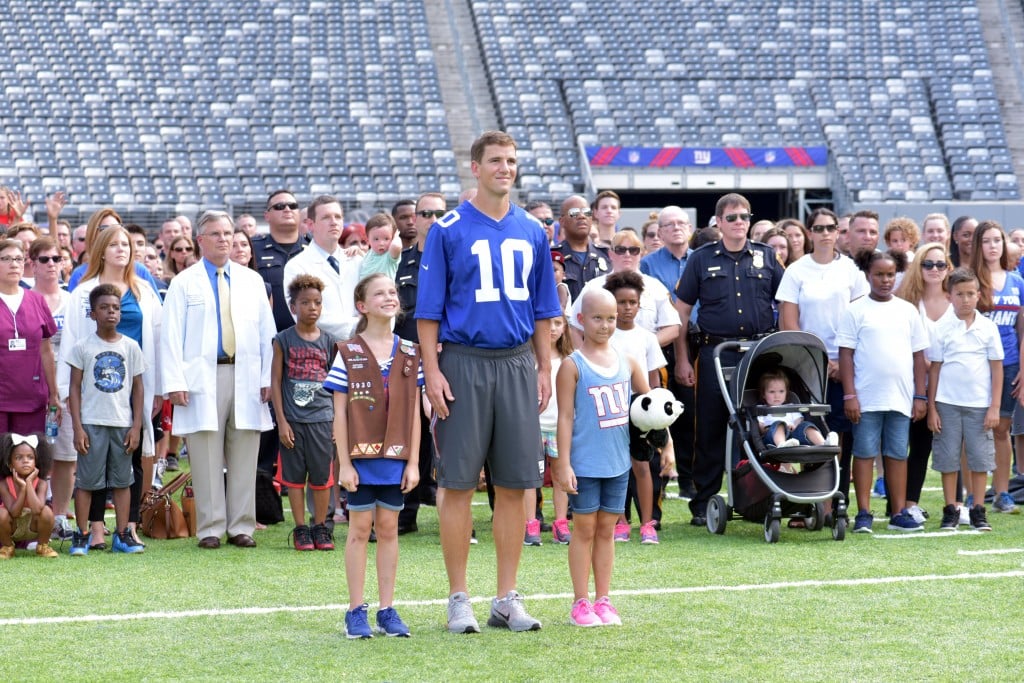 New York Giants quarterback Eli Manning was presented the Walter Payton NFL Man of
the Year Award by HUMC for his devotion to the center's patients and
the Tackle Kids Cancer initiative. In 2016, Manning pledged to match the
donations from other organizations supporting the TKC initiative. This
program, now named "Eli's Challenge," has led to more than $1 million in
fundraising in just over one year. (Pictured) Eli Manning with HUMC staff, patients
and supporters.