Gatherings: Hackensack University Medical Center
Bergenites show their support for local organizations through galas, fashion shows and other events.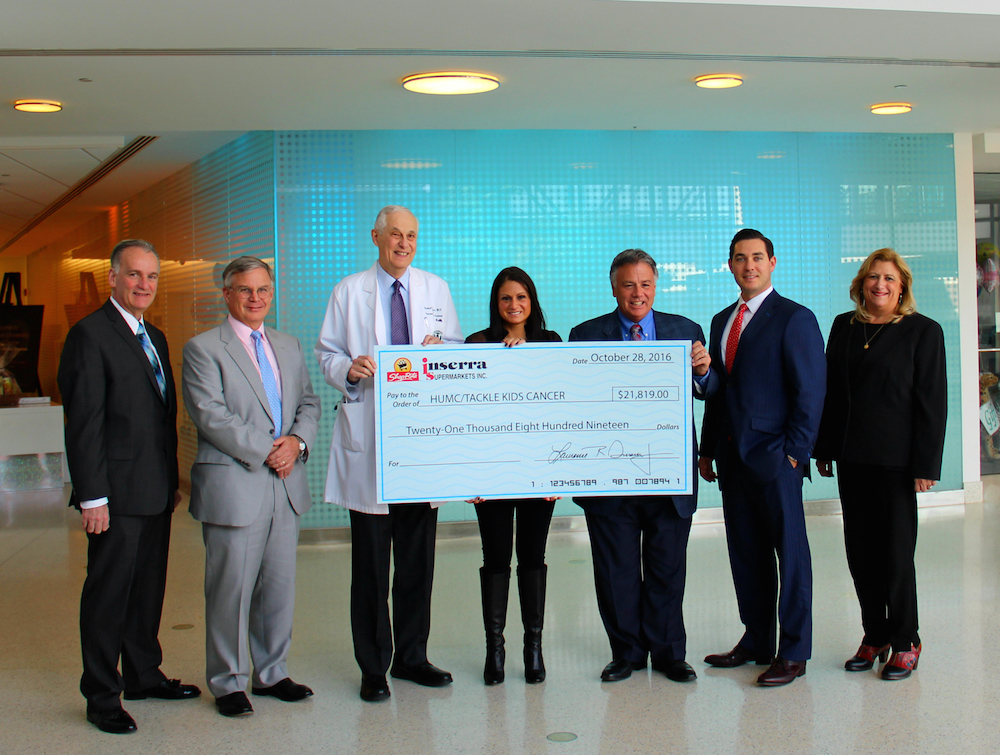 Members of the Inserra Supermarkets team presented a check for $21,819 to the Children's Cancer Institute at HackensackUMC for its Tackle Kids Cancer initiative. 1 Ron Onorato, Stephen Percy, Michael B. Harris, Lindsey Inserra-Hughes, Lawrence Inserra Jr., John Hughes and Linda Stanton.