Gatherings: National Alliance on Mental Illness New Jersey
Bergenites show their support for local organizations with check donations, fundraisers and other events.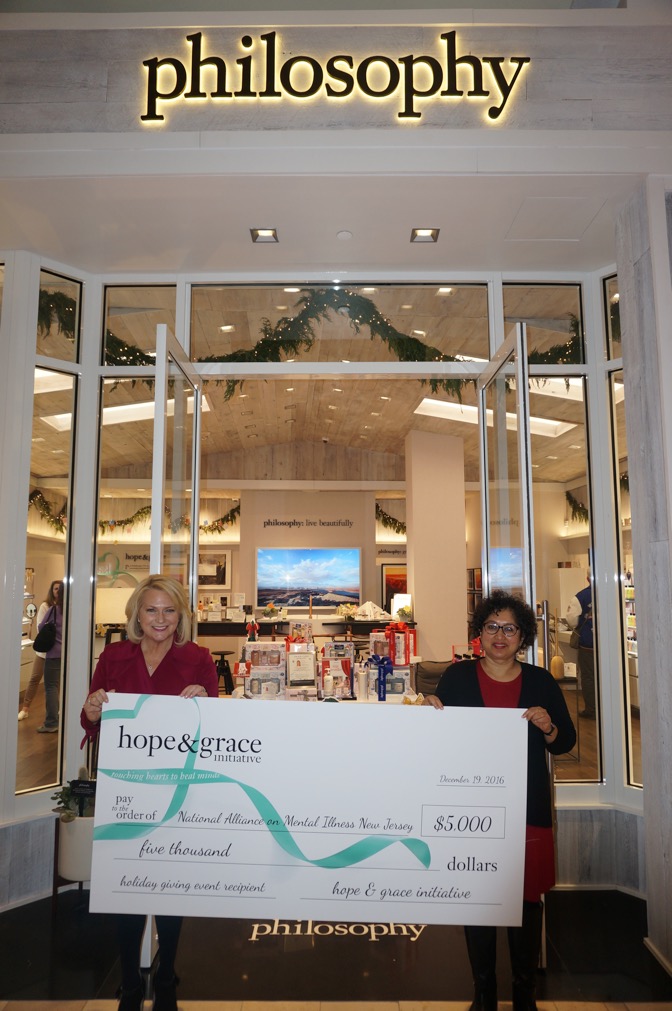 As part of its Hope & Grace Initiative, Philosophy donated $5,000 to the National Alliance on Mental Illness, NJ Chapter. QVC on-air guest host Heidi Guest presented the donation to the charity's Associate Director, Aruna Rao during a Wellbeing Beauty Workshop at Philosophy's Garden State Plaza location in Paramus. (Picture) Heidi Guest and Aruna Rao.