Get Running
Have you always wanted to participate in a race, but haven't found the right one? Perhaps you're looking for a fun run, or maybe you're an adrenaline junkie with a penchant for half-marathons. This month in Bergen County, there's a race for everyone. From uphill half-marathons and charity 5Ks to family-friendly color and mud runs, you're sure to find your perfect race.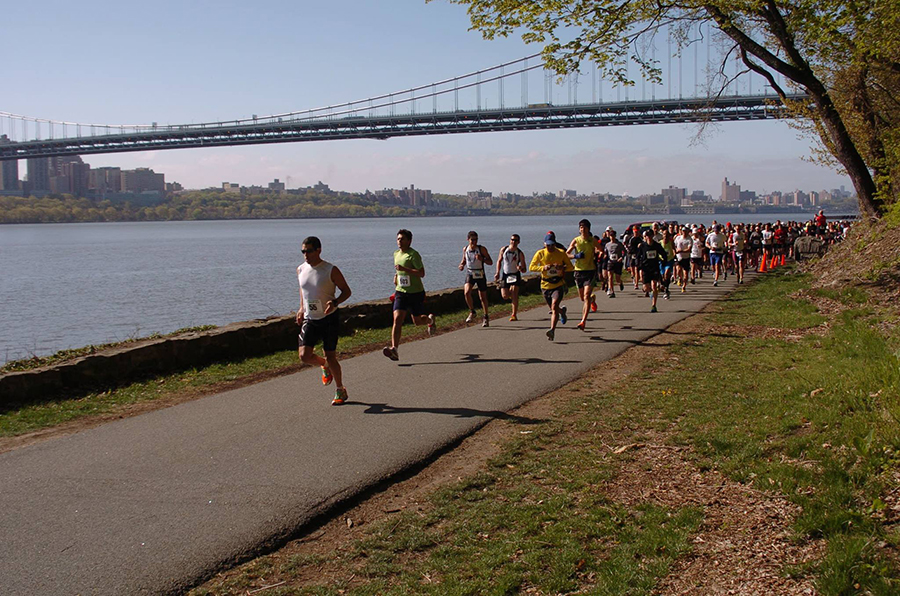 May 6, Healthy Kids Running
Where: Bryan School Field, 51 Brookside Ave., Cresskill Time: 4 p.m.
Details: The event includes a 50-yard dash, 75-yard dash, quarter-mile, half-mile and one-mile run for kids in pre-K through eighth grade. Info: healthykidsrunningseries.org.
May 6, Rock the River
Where: Ross Dock, Fort Lee Time: 9 a.m.
Details: This event includes half-marathon, 5K and 6K races all along the scenic Hudson River. Participants can make it a "brick workout" by riding their bikes to the race and then checking them in with the event's volunteers. Proceeds benefit the Palisades Interstate Park. Info: rocktheriverrace.com.
May 6, Color Run
Where: Milton Votee Park, Teaneck Time: 10 a.m.
Details: A 1-mile color run (your clothes will be splashed with bright hues!) highlights the Teaneck Public Schools' fundraiser. The event also features a 5K run. Info: runningintheusa.com.
May 12, Sprint for Our School
Where: Ramsey Municipal Pool, Ramsey Time: 8:30 a.m.
Details: The Ramsey Public Education Foundation is hosting this fundraising race, which includes a fun run and 5K, so runners of all levels and ages can participate. Info: rpefrun@gmail.com.
MAY 19, Make a Difference a 5K
Where: Overpeck County Park, Ridgefield Park Time: 9:30 a.m.
Details: Proceeds from the Share & Care Foundation's walk/run will go toward its mission of empowering women in rural India by helping them gain access to education, healthcare and proper sanitation practices. Info: shareandcare.org.
May 26, Your First Mud Run
Where: Century Field, Garfield Time: 10 a.m.
Details: The mud run's two-loop, 2-mile course is full of obstacles and, of course, mud! There is also a kids' course with smaller obstacles. Info: yourfirstmudrun.com.
May 28, Ridgewood Run
Where: Veteran's Field, Ridgewood Time: 8:20 a.m.
Details: Participants can participate in the 10K, 5K, fun run…or all three! There are monetary awards for those who finish first in each race as well as other prizes. Learn more at ridgewoodrun.com.
May 31, Corporate Fun Run
Where: Meadowlands Race Track, East Rutherford Time: 6:30 p.m.
Details: Sign up with co-workers and run this fundraiser for the Tackle Kids Cancer charity. There will be a post-race party at "The Backyard" with BBQ, hot dogs, hamburgers and beer for sale. Info: corporatefunrun.com.