Getting Ready for Bath Time
Suds up for Reese the bulldog, who patiently waits for 4-year-old Kiera to start cleaning.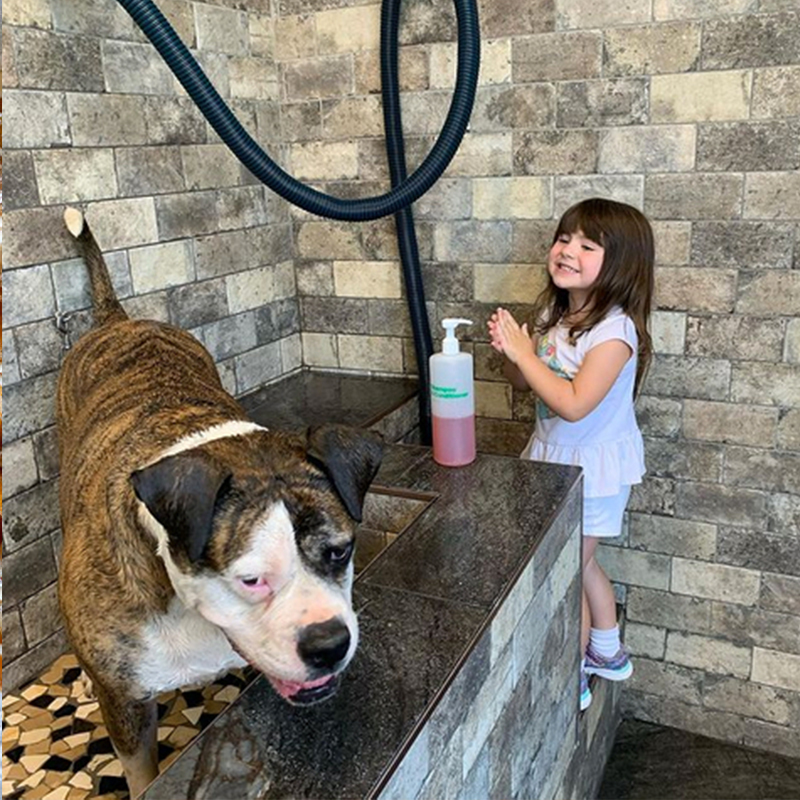 Their size difference might make 4-year-old Kiera and her American bulldog Reese look like the odd couple, but their relationship is far from that. "Reese has been her dog since she was born," says Montvale's Keith Kerbe, who posted this shot of the sweet duo on Instagram. "They are very close." Father and daughter also have a tight bond, as Kiera "loves to get involved with whatever Dad is doing." That includes giving Reese a bath, which they recently did together at Pet Supplies Plus in Hillsdale. "We lost her mom last year to cancer, so we are a tag-team duo," Kerbe adds. "I try to capture as many of these photos as I can so she can look back at them when she is older." We know she'll appreciate this shot as much as we do! For more of what's going on around Bergen County, follow us on Instagram @bergenmagnj.