Gift Guide '22: Christmas Ornaments Are Perfect For Everyone
Whether they're made of hand-blown glass, canvas or other material, these keepsakes are ideal for the season of giving.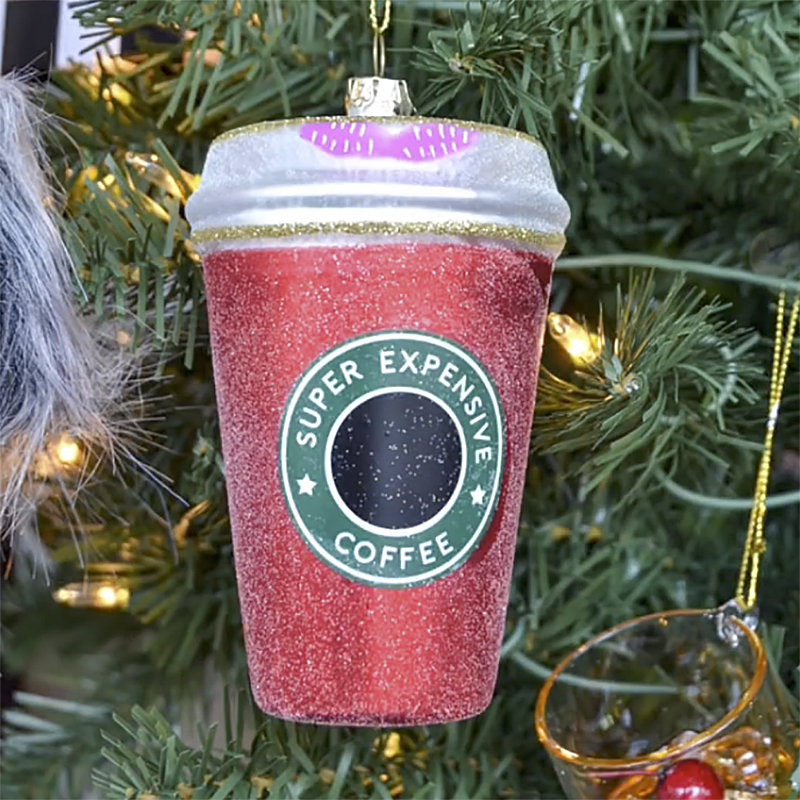 T-minus two weeks until Christmas—have you finished (or even started) your holiday shopping yet? If you're still looking for a perfect present, a stocking stuffer or simply one more gift for a family member to discover under the tree, we have an idea: Give an ornament!
Why is a Christmas ornament a perfect gift? Glad you asked. They're timeless, practical keepsakes that can be used year after year, and they can be handed down to future generations as well. And if you shop beyond colorful bells and balls, ornaments can reflect one's personality or represent something or someone special. Think about the times when you've hung an ornament that was gifted to you years ago: We're almost certain that you remembered who gave it to you or thought of a fond memory. It's a gift that keeps on giving.
While you can find plenty of ornaments at big chain stores or browse the cool collection of hand-blown glass pieces at online retailers like Old World Christmas, Bergen has plenty of shops and boutiques where you can find your next meaningful gift. Below are five stores to check out this holiday season:
Ginger Home in Westwood has an assortment of canvas and glass ornaments in holiday and festive shapes, from Christmas trees and nutcrackers to cupcakes and donuts. You can also find glass balls for your favorite teacher, coach and more.
Lily & Kate in Ramsey is stocked with gifts of all sizes, but check out their ornaments for something fun and personal. Their painted beverage-themed pieces are perfect for the latte lover or mimosa enthusiast in your life.
Pazzazed in Franklin Lakes and Ridgewood has gifts for every season, but the Christmas selection always shines. Their glass ornaments will sparkle when hung on the tree, and you can find one that's fitting for everyone in your life. Know someone who's graduating after this semester? Say congrats with this ornament for grads!
Swarovski in East Rutherford and Paramus is a brand we all know and admire. They specialize in fine glass ornaments, both clear and colored, in a variety of sizes and shapes. You'll find everything from Santa and Rudolph to Harry Potter and Disney characters. But we love the 2022 collectible snowflake ornament—give it to your loved one this year and start an annual tradition!
64 Park in Rutherford offers something for everyone on your shopping list, but a fancy ornament from this boutique can make a statement. An inflatable Holiball can be hung from a Christmas tree every year, or it can become part of the home décor—it looks just as festive on a porch, a banister or a mantel.
Which are your favorite Christmas ornaments? Tell us on Instagram @bergenmagnj.