Gin is Back… Hold the Tonic!
American craft distillers are pioneering some delicious variations on the classic botanical spirit. This summer, ditch the tonic, which would overpower the delicate flavors, and add fresh fruit or herbs to your glass.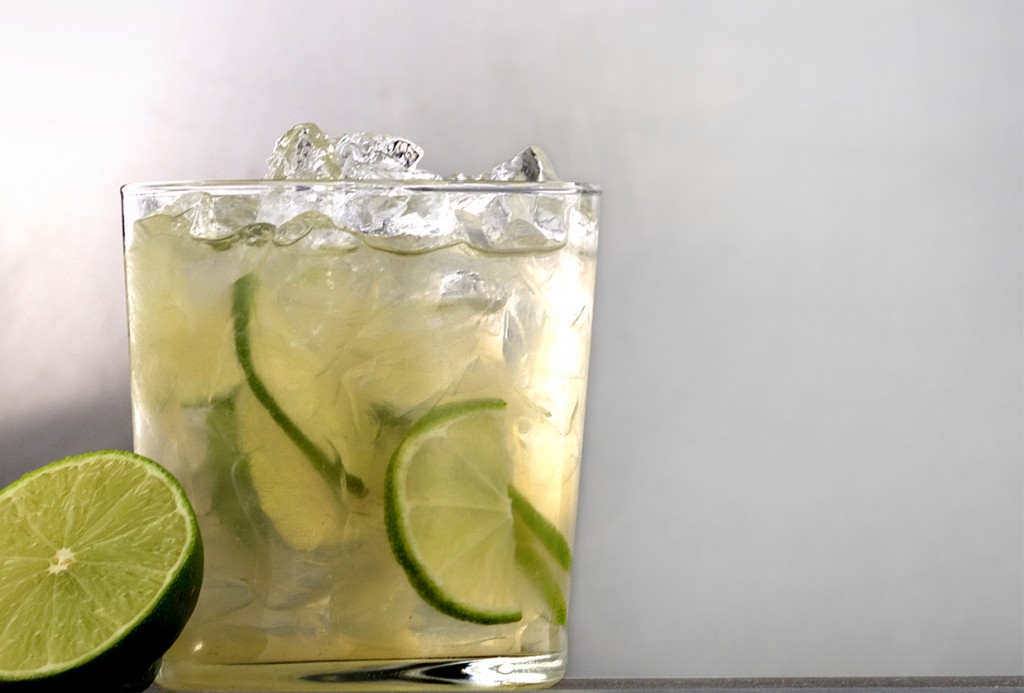 Gin and vodka had A popularity contest, and as we all know, vodka won. The tasteless, odorless liquor became the number one selling spirit in America, thanks largely to the efforts of Smirnoff, which scored a coup when James Bond ordered a Smirnoff vodkatini in the 1962 movie Dr. No. Mega-marketing by the likes of Absolut and Grey Goose followed in the '70s, '80s and '90s. then came the age of flavored vodkas, which we can only hope has reached its zenith (bacon vodka, anyone?).
Meantime, poetic justice is being quietly served by a renaissance of the original flavored vodka, known as gin. Yes, gin is nothing more than vodka infused with juniper berries (by definition) and other botanicals, which traditionally include angelica, coriander, cassia bark, orris root, citrus peel and licorice. The resulting spirit can be sublime, and in any event is decidedly more complex and, well, i'll say it—more elegant—than any flavored version of stoli, three olives or you-name-it.
The gin revolution is American led, although it didn't start here. the first gins in a style dubbed new western dry were Tanqueray Malacca gin—promptly discontinued, although I thought it was fantastic—followed by Tanqueray No. Ten. (miraculously, the legendary Malacca was back on the shelves—in limited quantities worldwide—in early 2013.) These gins amped up the citrus and downplayed the juniper berries, no doubt in an attempt to appeal to less adventurous palates that had been weaned on tasteless vodka.
Next came the splashy introduction of the Scottish gin called Hendrick's, which riffed on the traditional recipe for London Dry gin by adding cucumber and Bulgarian rose petals for a refreshingly floral effect. the unexpected success of Hendrick's, which looks like an anti-gin in its charmingly squat black apothecary bottle, is what really made American distillers sit up and take notice. what they realized is that gin, defined by its herbal nature, can be organic, green and local, and it offers near-boundless opportunity for alchemical creativity. Even more than cheese, honey and olive oil, gin is the perfect object of 21st century artisanal obsession.
Craft distillers see in gin a boundless frontier. Unlike bourbon and rye, gin doesn't need to be aged, so new, small-batch concoctions can quickly be brought to market. Here are three we recommend:
St. George Terroir Gin
Meant to evoke a "forest in a glass," terroir from St. George Spirits of Alameda, Calif., was inspired by hikes through the coastal woodlands on Mt. Tam. The spirit is crafted from Douglas fir, California bay laurel, sage, coriander and juniper berries, among other ingredients. Intense earthiness on the palate is balanced by bright top notes of citrus. Pour it over ice and fresh berries.
Ransom Old Tom Gin
Until Prohibition, the most popular style of gin in the English-speaking world was not London Dry but Old Tom. It's a bit sweeter and less aggressively herbal than the gin you're used to. Ransom of Sheridan, Ore., makes a historically accurate recreation of Old Tom for cocktail aficionados who want to party like it's 1899. The traditional gin potpourri of botanicals is here, but softened by a mellow maltiness.
Greylock Gin
Berkshire Mountain Distillers of Great Barrington, Mass., manages a superbly integrated gin with Greylock. Juniper doesn't dominate, but shares the spotlight with delicious orange and lemon flavors. There's a layer of black pepper too—on the nose, the mid-palate and the long, easy finish. The mingling of citrus, pine, pepper and coriander make it highly distinctive, smooth and complex.
This summer, ditch the tonic, which would overpower the delicate flavors of these new American gins, and add fresh fruit or herbs to your glass. cheers! —Mark Dowden