Glen Rock's Tiny Dancer
Arielle Levine is dressed for the season—and matches the flowers—as she excitedly heads off to her first dance recital in Paramus.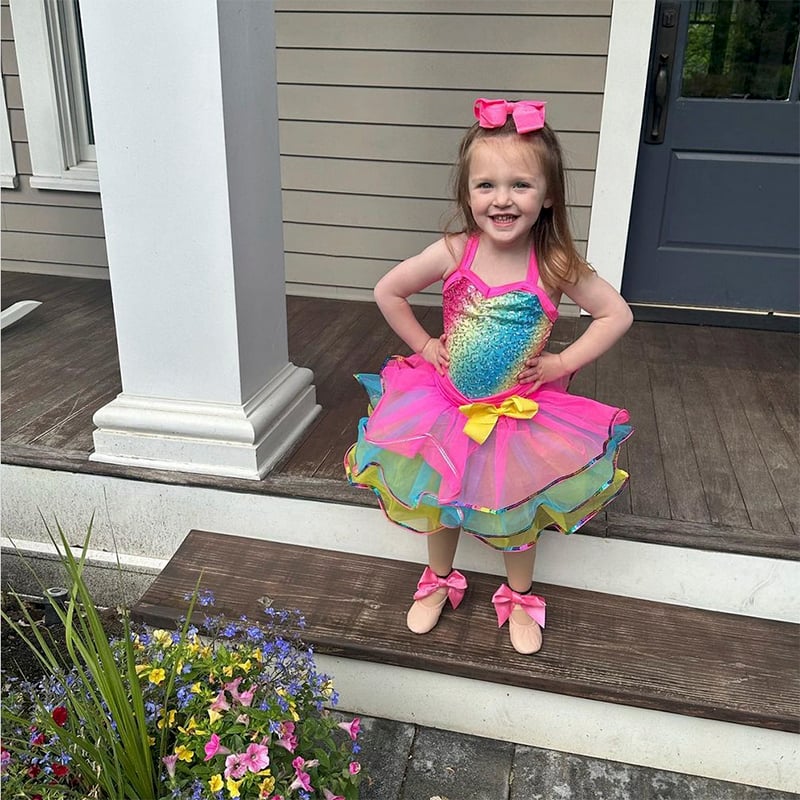 Summer's almost here—that's plenty of reason to celebrate! Dressed in festive colors for her first dance recital (and to match the flowers at her Glen Rock home), 3½-year-old Arielle Levine is all smiles before she heads off to meet her classmates at DDA Dance Academy in Paramus. "She absolutely loves it and loves dancing with her friends all year long," says proud mom, Alison, who posted this adorable photo. "It brings me such joy to see her engaged in dance and movement and also brings back memories from my own childhood." It brings us so much joy too! For more of what's going on around Bergen County, follow us on Instagram @bergenmagnj.