Go Bananas Over Bananas In Bergen
Yes, our county has bananas! Here's where to find five sweet treats featuring this healthful fruit.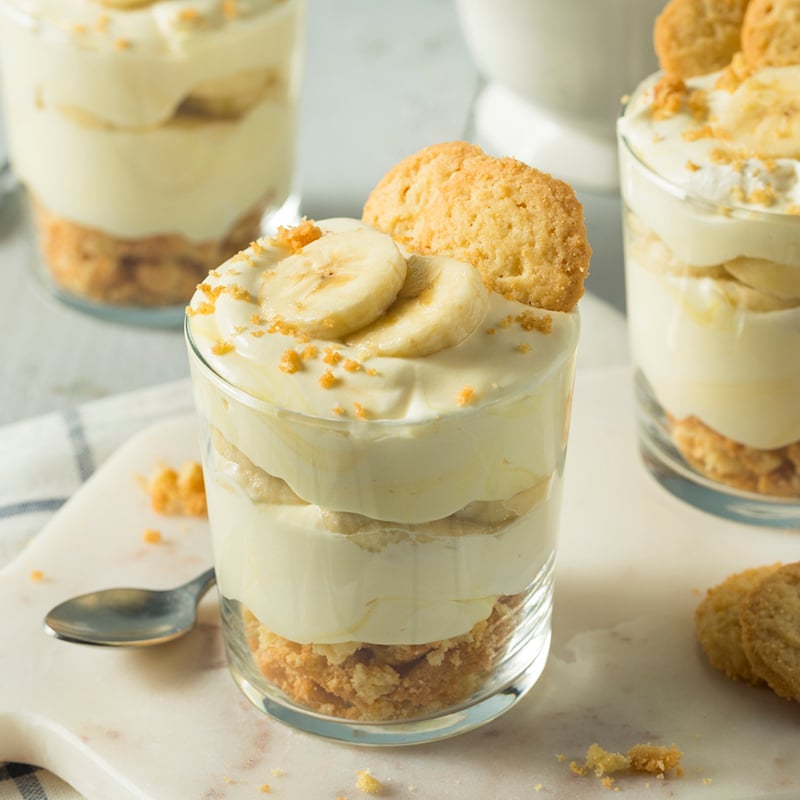 Three years have passed since banana bread was the big star in at-home kitchens, but the yellow, delightful fruit is still a superfood and a worthy snack option. What's the appeal? For starters, bananas are loaded with potassium—a mineral that promotes heart health by helping the body excrete sodium—and soluble fiber, which aid in keeping cholesterol low.
But let's be honest: We love bananas because they're great for dessert, something we're looking forward to as the weather warms. Of course, you don't have to wait for summer or National Banana Day, April 19, to enjoy a banana split or to pick a fresh bundle at your local grocer. In Bergen, some of the best banana-based treats are available all year long. Below are five of our favorite banana desserts here in the county:
Brain Freeze — Chocolate Covered Banana. There are dozens of flavors at this popular ice cream shops as well as pies—try the banana cream when available—but the chocolate dipped bananas are always a crowd pleaser.
*370 River Rd., New Milford, 201.265.5055
Cranberry Junction Ice Cream — Banana Pudding Ice Cream. Two great desserts combined into one…sign us up! Enjoy a scoop or two in a cup or cone with vanilla wafers (add crushed Oreos for more fun!). The ice cream stand also has 'nana options for vegan or non-dairy diets.
*19 Temple Ave., Hackensack, 201.546.8966
Kimchi Smoke — Banana Pudding. Barbecue and banana pudding go hand-in-hand, and this barbecue joint does both perfectly. The pudding is light and fluffy, the ideal sweet treat after a hearty meal. Chef Rob Cho treated customers during the pandemic by adding animal crackers, but the recipe today features traditional vanilla wafers.
*2 Godwin Ave., Ridgewood, 201.447.6653; 301 Center Ave., Westwood, 201.497.6333
Roll Thai'd Creamery — Monkey Business. You'll find several banana-based goodies on this Rutherford dessert shop's menu, but this classic treat takes the cake. The sweet cream is mixed with bananas, Nutella and vanilla wafers.
*61 Park Ave., Rutherford, 201.355.8080
Sook Pastry — Banana Tart. You can't go wrong ordering just about anything from this bakery's menu, but this flaky and creamy tart may be our favorite.
*24-26 S. Broad St., Ridgewood, 201.493.2500
What's your favorite banana dessert? Tell us on Instagram @bergenmagnj.